[Product Description]
Multi functional Portable security Self-Defense device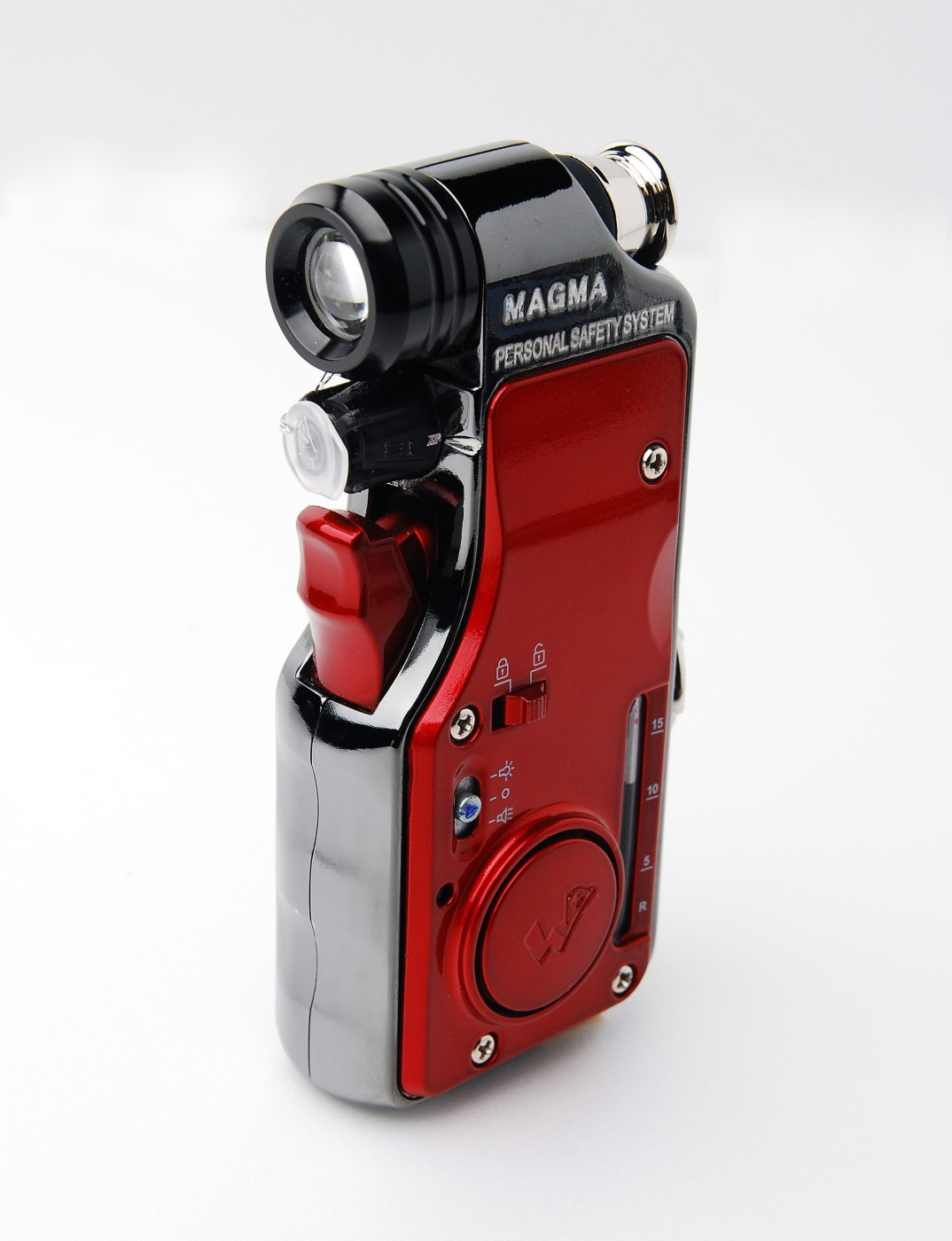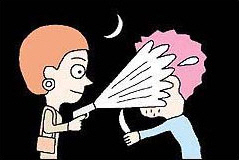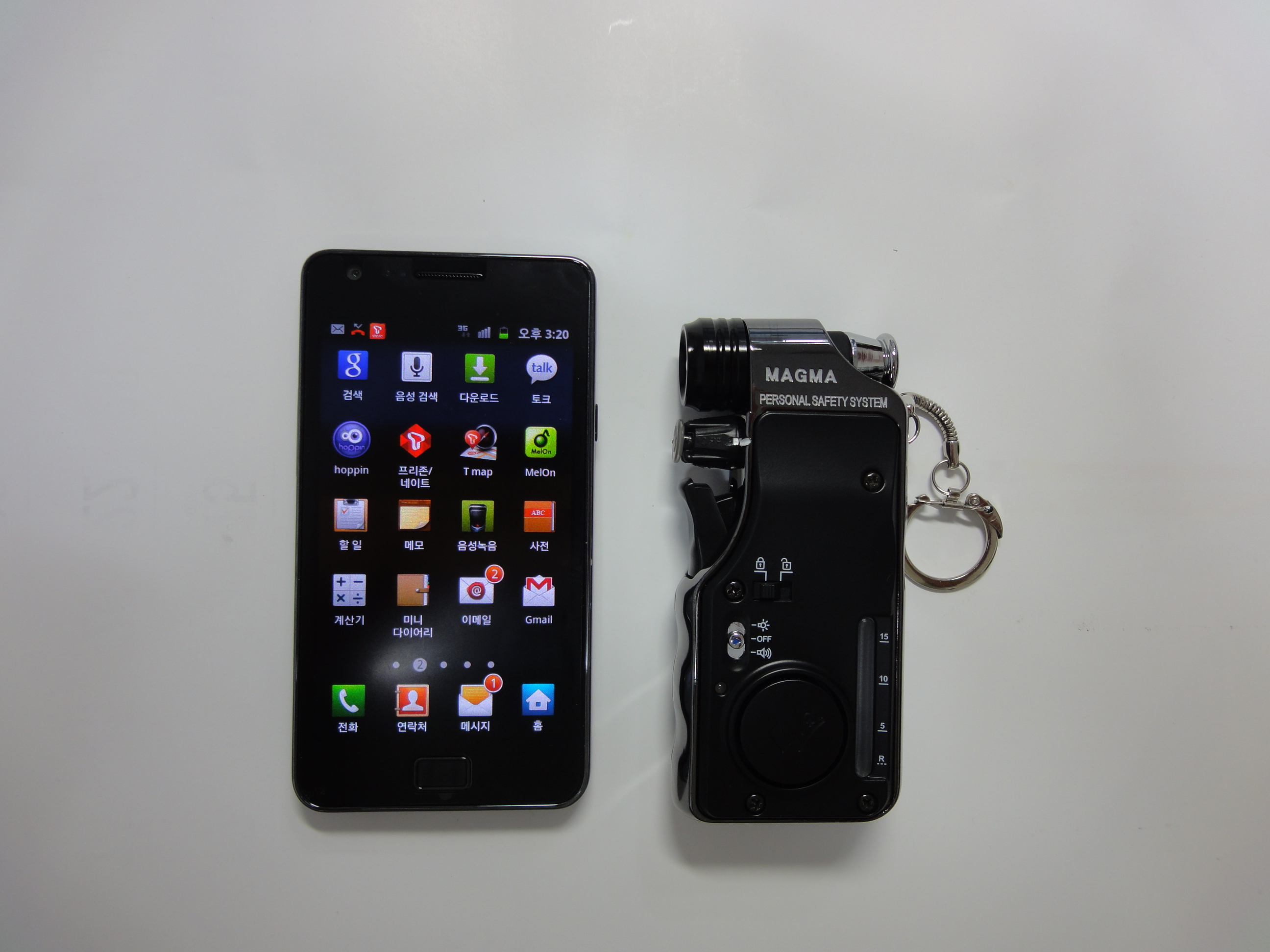 •Brand Name: MAGMA
•Model Number: MAGMA-S2 (Specialty)
•Piace of Origin: Korea
•Manufacturer: WORLDHUMANTEC CO.
[Product Specification]
1.Size: 51m/m*110m/m*25m/m
2. Material: Die-casting body with aluminum alloy duralumin. Engineering piastic
3. Process of a surface: Eco-friendly titanium
4. Total weight; 165g Life time: semi-permanent
5. Color: Black-Black / Wine red-Black / Deluxe gold
A. Product outline
MAGMA is a portable self-defense device that will ensure your safety.
B. Product features
MAGMA is world's first multi-functional self-defense device. It is equipped with zoom light, strong pepper spray, gas gun and sensor alarm that can also act as a portable alarm system. When exposed to possible risks posed by burglary, mugging, stalkers and others, the three functions are activated simultaneously to protect its user. The device is a necessity especially during late night meetings and out of town travels.
♦Award:
Silver Award from iENA2010 Germany International Idea, Invention and New Productions Exhibition.
C. Function: 3-type self protection system

(1) LED search light (light adjustable lens)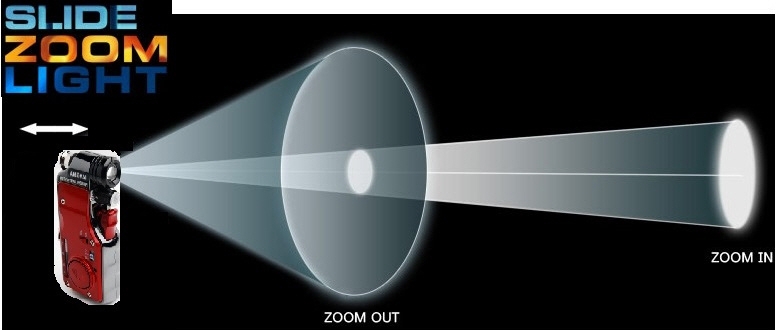 - Flashlight and Searchlight function
- Power (4.5v alkaline button cell): 1.5V x 3 units
- Battery specification: LR 44/AG13/LR1154/357A/A76/S76
- Battery: Exchangeable
- Period: More than 6 months
- Continuous use: Approximately 3 hours
- Use: 1)Flashlight function(zoom out): emergency portable light, for night walking, camping, mountain climbing, fishing and other purposes
2)Searchlight function(zoom in -50m): view distant object,
protection lighting (warning and focusing)
(2) Pepper spray
- Tear Red Gas: liquid type- 5 Million (2M) SHU OC // Training liquid
- No high-pressure gas-charged explosion hazar
Compression pump spraying mechanism
- Contains causative tear agent
- Effect : Target will not be able to open eyes and will cough incessantly for 10-30 minutes when sprayed on face.
- Amount: 15ml
- Max firing limit: Max 20 times
- Firing distance: 6m- Gas fired amount
- Displayed ( R. 5. 10. 15/Ex. 5 refers to 5 firings)
- Distance adjustment mode:①Long distance:6m(Firing line)
/②Short distance:2.5m(Spray a 30-degree angle)
- Secret lock mode( OFF) :
- Double safety lock - Really simple lock device : Nozzle cap
- Night-focus lighting function: searchlight beam for subject
- Electronic display window to check gas amount
- Countermeasure : Escape the location before gas gun target recovers.
Self-refilling system / Self refill method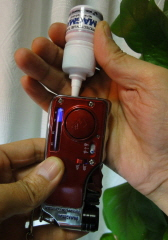 -Refill method- -OC liquid- -Training liquid-
(3) Sensor alarm : Alarm sounds when motion or shock is detected by the sensor.
1) Self defense alarm
Sounds alarm for help when the user is in danger.
2) Burglar alarm
Burglar alarm during business travel and family travel
3) Portable security alarm
The alarm can be attached to windows and doors of unsafe buildings.
Sensor will detect movement and sound alarm.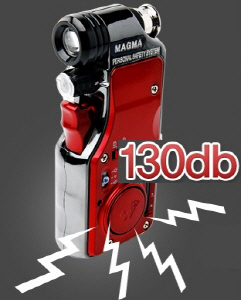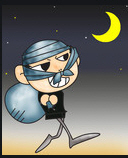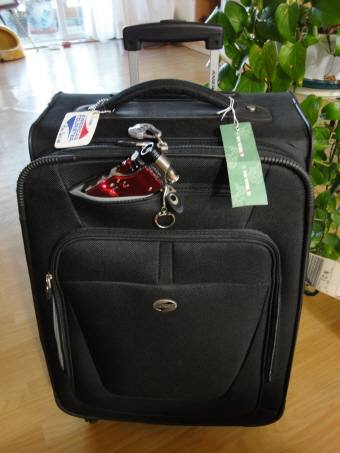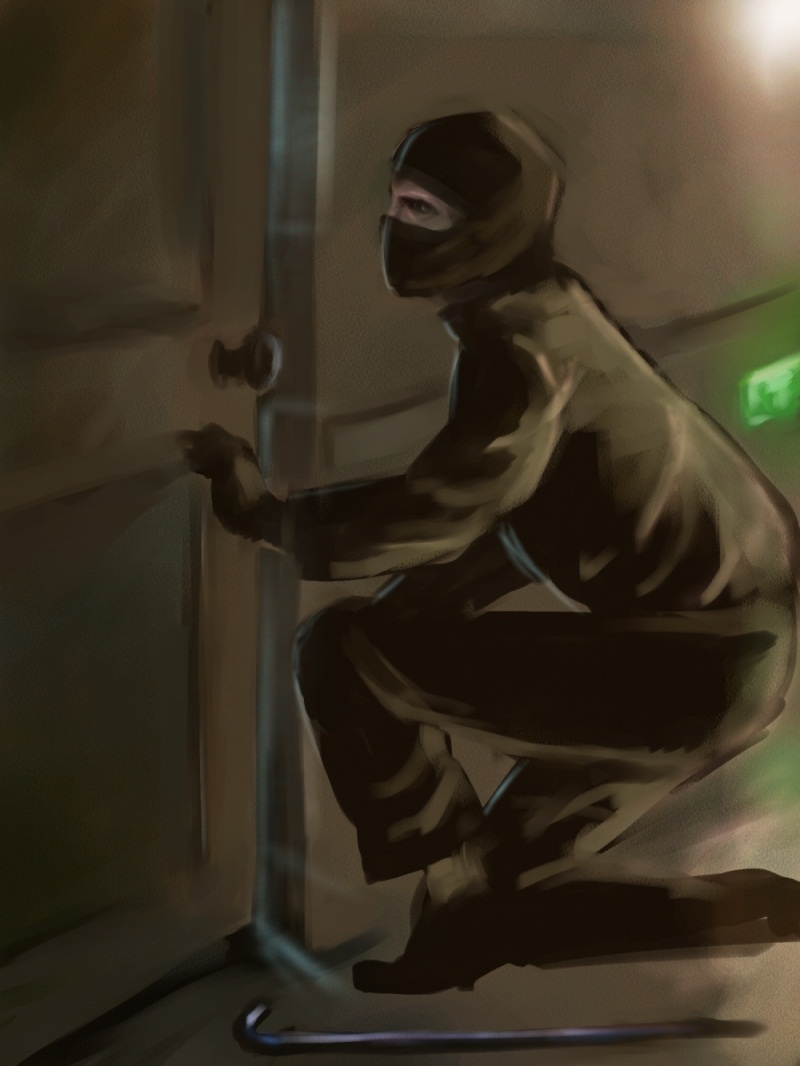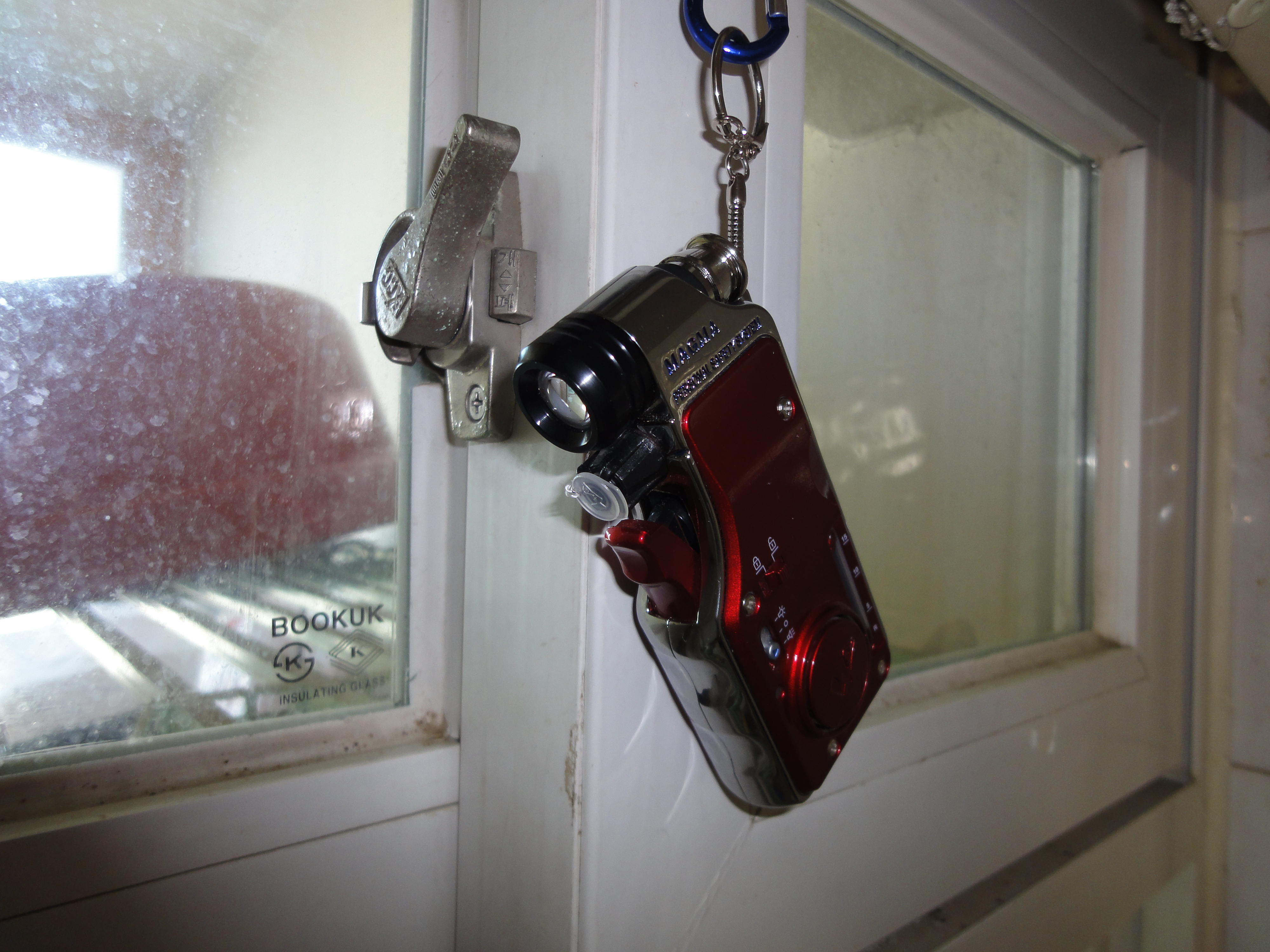 -Self defense alarm- -Burglar alarm- -Portable security alarm- Camping

- Micom circuit.
- Reverse voltage protection circuit.
- Alarm sound : 125 db
- 2color sensor operation alarm display light
- Alarm time : Automatically stood by after alarm rings for 30 seconds
- Battery exchanging type
- Battery usage period : 30 Days
- Power : 1.5V x 3 alkaline button cell
- Battery size: LR 44/AG13/LR1154/357A/A76/S76
♦ How to respond to night crime ♦
1. Make the light zoomed out(searchlight mode) and make the searchlight aimed at a criminal's eyes and then his eyes will be dazzled. Simultaneously prepare to fire an aimed shot by following the focus of the searchlight.
2. Operate the powerful alarm for rescue and so inform the dangerous situation of a user nearby.
3. Fire a pepper tear gas so as to make a criminal give up his criminal intent or so as to make him escape(clear).
D. Major uses
Self-defense/ protection / patrol / guard use/security/ gifts / homes, cars, shops, during leisure activities, camping, etc.
E. Product composition(accessories : optional or full)
Device+ liquid 2 kinds(5Million(2M)SHU OC+ Training)+luxurious hard case + leather wallet + pouch + rubber hanger + user manual + individual box