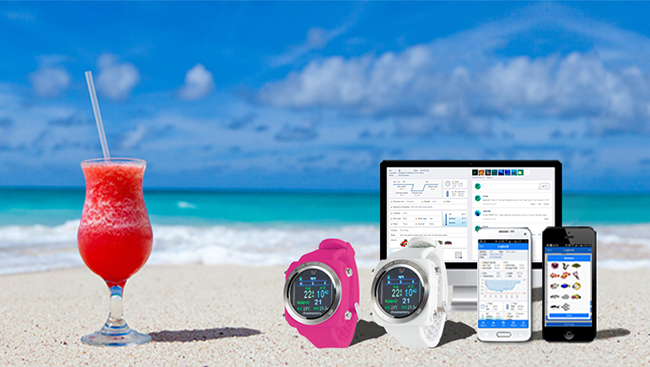 [Company Introduction]

Divememory is a corporation that specializes in developing scuba diving solutions and is Korea's first company to produce/sell a scuba diving logbook platform and wireless dive computer.


[Introduction to Dive Computer]

The Divememory Smart Dive Computer is a new-concept computer that uses wireless technology to automatically save diving logs on a server through an app and then shares the data.
It provides safety information such as an accurate no-decompression time limit with a certified reduced gradient bubble model algorithm (RGBM algorithm) and can be conveniently recharged through a wireless charger.
In addition, users can view a bright display at anytime, anywhere or any angle thanks to its OLED display, which demonstrates exceptional performance in murky water, great depth and night diving in particular.



[Characteristics of Dive Computer]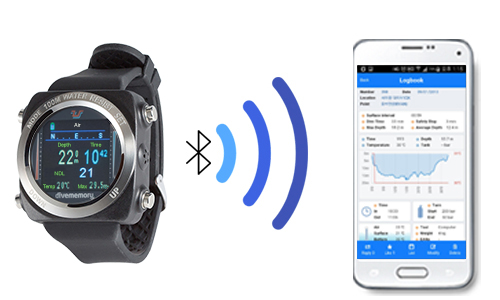 -Divememory Logbook Social Media and Wireless Connection-
After diving, logs are automatically written and shared on the Divememory wirelessly.
As the logs are posted in the Divememory logbook wirelessly, the dive logs can be written/shared easily and quickly.
The data will not be inaccurate or damaged during uploading and because it is posted immediately, posting delays due to neglect will decrease as well.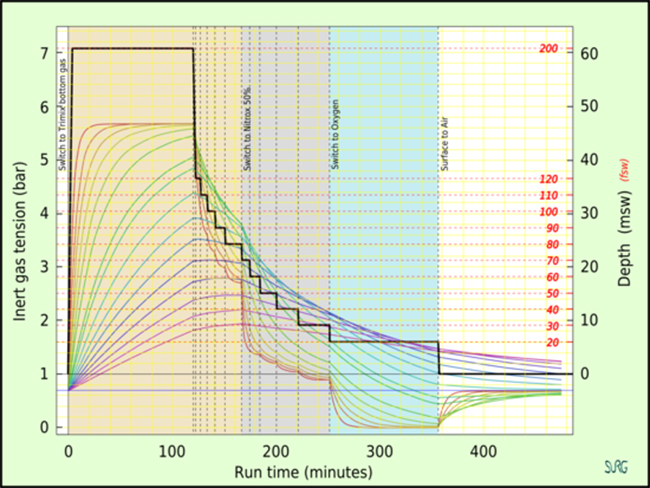 -Certified RGBM Algorithm-
We have secured safety through the use of the RGBM algorithm, which is the most progressive algorithm that can inhibit the formation of micro bubbles.
The RGBM algorithm accurately detects and notifies the condition of the body during diving.
The RGBM algorithm is a premium algorithm that provides flexibility and safety through constant decompression during the ascent.
It is a cutting-edge algorithm that strives to get rid of all potential causes of micro bubble formation that may remain in the body.
Ultimately, the overall safety of diving will evidently improve.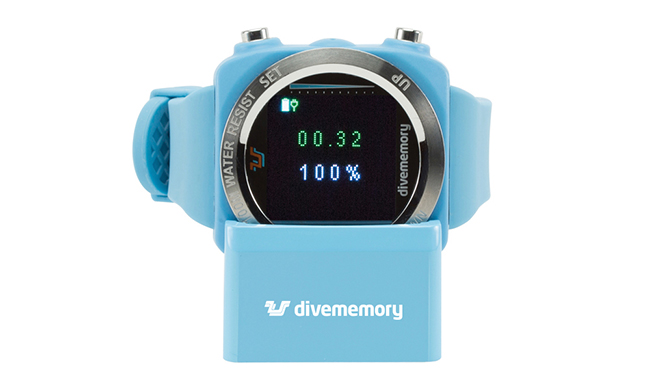 -Wireless Charging-
It can be easily charged wirelessly anytime, anywhere with the wireless charging system.
The Divememory computer is a chargeable computer and the batteries do not need to be replaced.
In addition, packing of diving equipment could become more concise as there is no need to inconveniently carry around cords thanks to the wireless charger.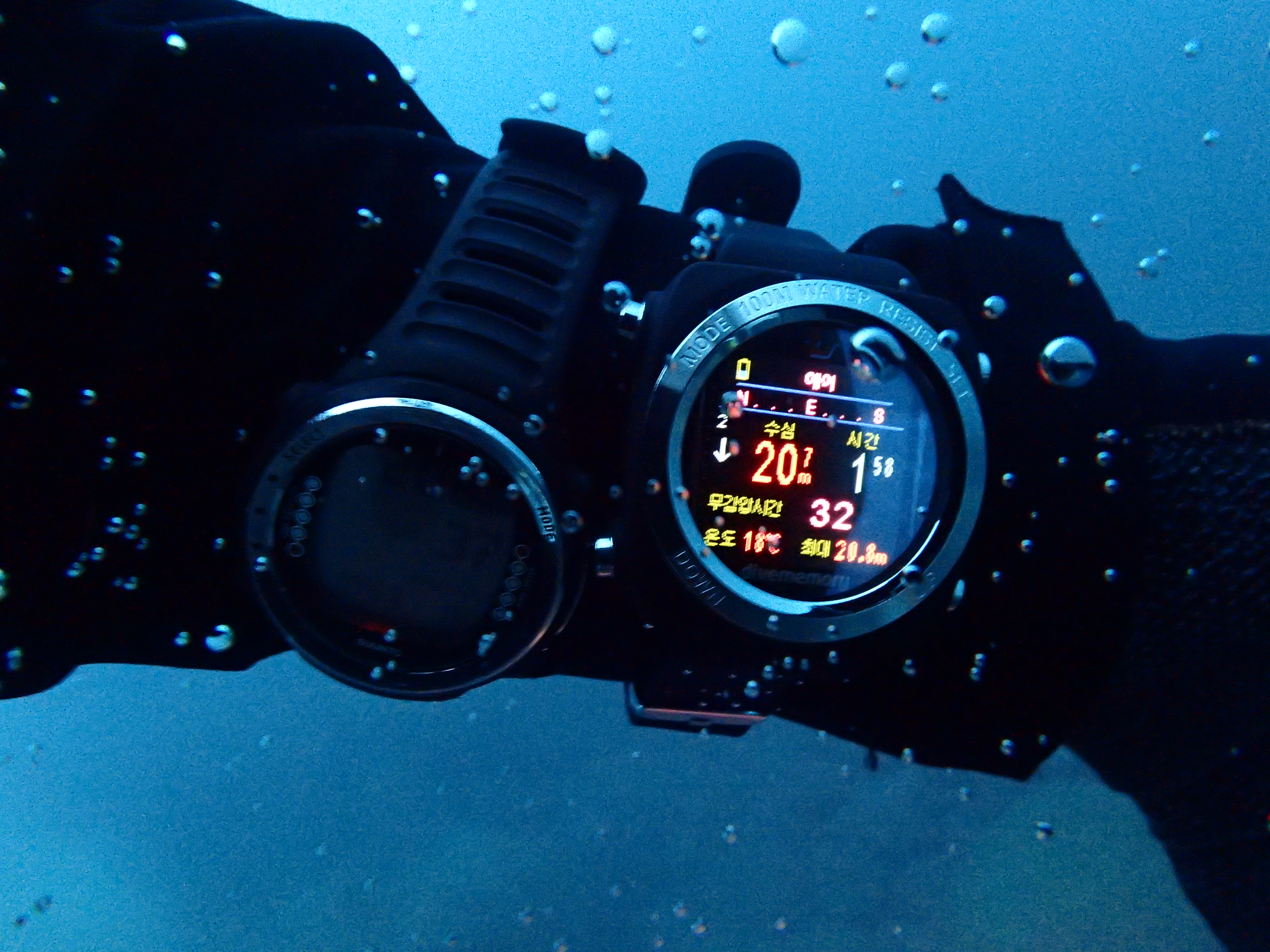 -
OLED Display-
The OLED display provides clear visibility anytime, anywhere and at any angle during diving at great depths, in murky water, night diving, etc.
The Divememory computer uses three types of fluorescent organic compounds including red, green and blue that have self-illuminating properties like OLED and is a luminous display product that self-produces light by combining the electrons that are injected in the cathode and anode, and positively charged particles in organic matter. Therefore, a backlight that adjusts the colors is not necessary.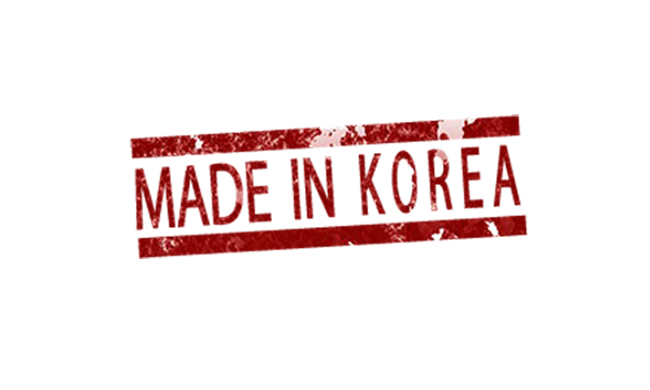 -Made in Korea-
The Divememory computer has been developed with Korean technology and is currently being produced/sold in Korea.
The Divememory computer along with the social media logbook function has been a part of not only Korean diving exhibitions (SPOEX, Diving Expo, etc.), but also the world's greatest diving show, DEMA Show, in America. It is making itself known not only in Korea, but to divers all around the world.
We will strive to create the world's greatest Smart Dive Computer through the integration of IT and manufacturing technology in Korea.
Thank you for your support.