Red Yeast Rice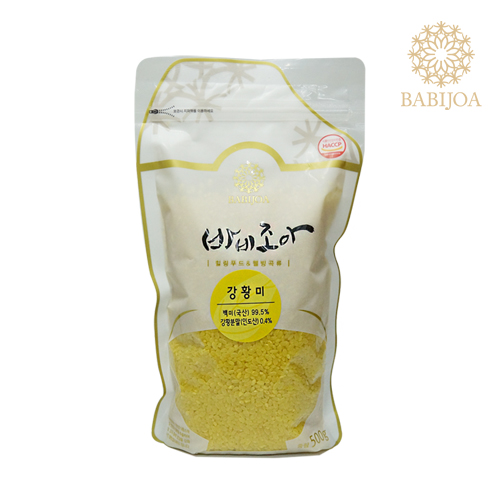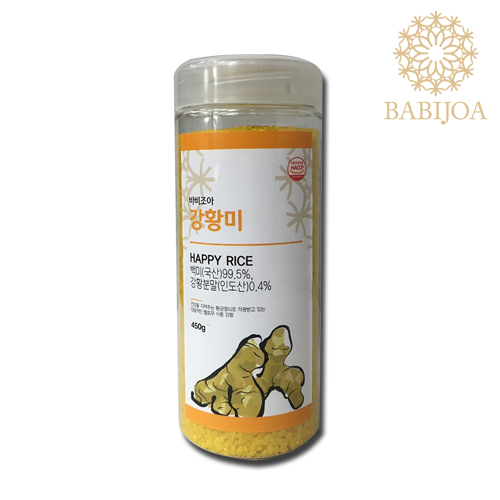 [ Product Introduction ]
It is the rice using turmeric, the representative yellow food spotlighted as a golden key to protecting health.
Yellow food is an antioxidant that prevents cancer and heart disease, which should be taken through foods.
They turn into vitamin A when absorbed into the body.

[ Main Function ]

1 Rice coated with BABIJOA's own 'Evaporative Coating Procedure which uses the ingredients extracted from the natural foods to help maintain health.
2. No need to fuss over washing – Simply mix them with the standard white rice in a ratio of 7: 3 and cook.
3. Complements the disadvantages of the grains and brown rice of which nutritional values are abundant, but digestive power and texture can be poor.
4. Helps cook your usual rice in a more healthy way and in diverse colors using various kinds of food extracts.

[ Standard & Contents ]

Ingredients and content: 99.5% White rice (Korean), 0.4% Turmeric powder (Indian), Maltodextrin
Type: 450g, 500g,250g
Storage: After opening the product, keep it in the zipper storage bag and refrigerated. Avoid room temperature and direct sunlight.