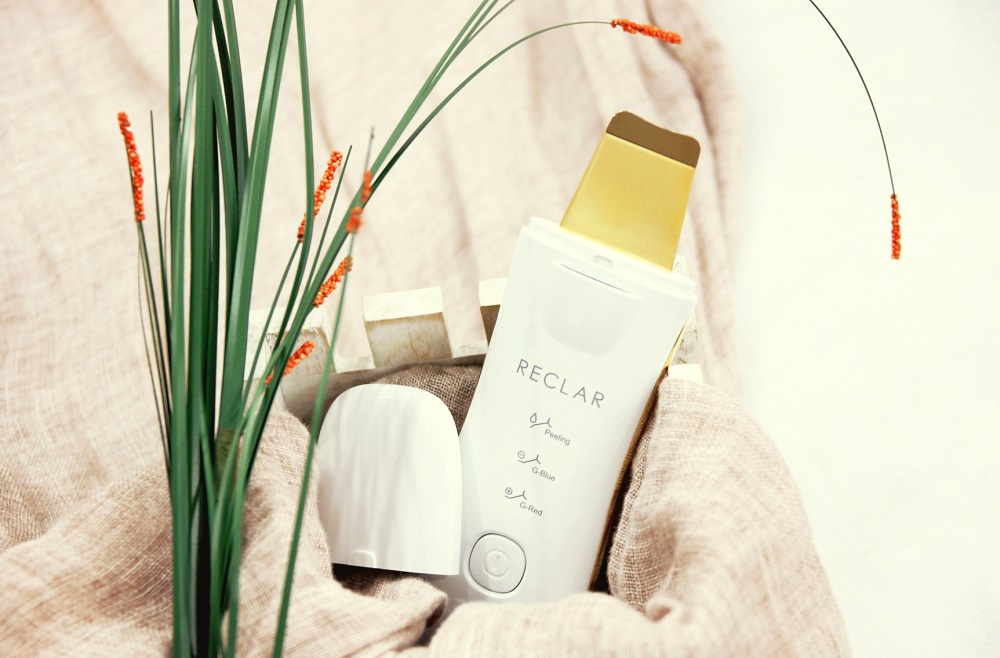 ▪ Removal of Keratin
- Uses low-stress ultrasound vibrations (30,000 vibrations per second) to remove keratin, sebum, and blackheads through splattering water remaining on the skin
▪ Supplies Galvanic Ion nutrients
- Uses galvanic ions and red light source
- Allows cosmetic components to be absorbed deeply into the skin.
- Effect of red light source: Keeps the skin elastic and smooth. Improves skin troubles.
▪ Lifting, whitening
- Uses galvanic action and blue color light source
- Increases skin elasticity
- Increases whitening effect
- Effect of blue light source: Makes the skin healthy and vital.
* AWARDS
1. K-BEAUTY 2016 Editor's Choice Award
2. 2016 Premium Brand Awards
3. 2017 Hi-Seoul Good Products Award (Innovative brand)
* Certificate
- CE, KC, 2 type of technical patent,
completed clinical trial (lifting, whitening)