[Product Introduction]
Product designed with the harmonious combination of a polished design and the cool texture of the Shaka fabric, a representative summer textile.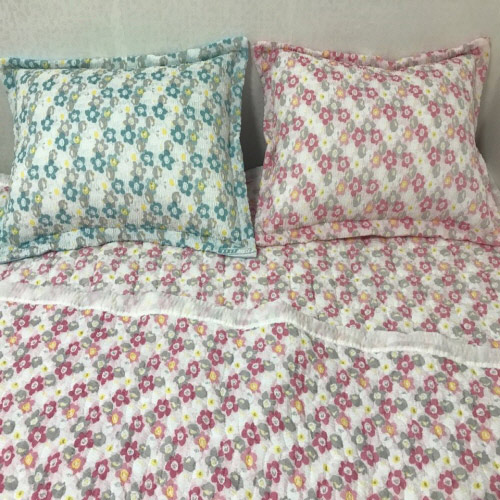 [Main Functions]
Shaka fabric products reduce stickiness and adds a sense of coolness even during sweaty summer days through significantly reducing the amount of surface area of the textile that is in touch with the body.
Its price competitiveness in addition to the quality mentioned above makes this product highly preferred in Korea during summers.
[Dimensions and Components]
Blanket, carpet, pillowcase set composition available

[Other]
Brand : Dream Bedding
Style : Traditional(Korean)
Size : 150*200(cm)
Additional size detail : Customized available
Material : Polyester
Color : Pink, Sky blue, Light green
Purchasing Price($) : US$9.7
Amount : 1,000pcs