We are a reliable premium pet brand, called as Cocotail, which creates pet goods designed by a professional guru who has worked for a decade since 2015.
Urban Outerwear For Our Lovely Pets
My priceless pet, my another family that has been together for a long time.
As the family that cannot speak to express thier situation and thought, we are always concerned whether S/he is comfortable or not.
We carefully make products in consideration of the use of better materials, as well as much comfortable movements of our pets as we put more efforts on detailed matters for our delicate pets.
▼ [Product Introduction]

PREMIUM QUALITY FOR MY BABY
Himalaya Padding, using laminating film materials, has the premium quality that can take care of keeping dog temperature at warm state in any harsh cold weather.
Using 3M product Think Sulate filling materials, our padding is soft and light while having the best thermal insulation and durability.

TECHNOLOGY : water proof, repelling / comfort / ultra-light / premium filling / high thermal insulating /wind-shielding

Recommended for the following breeds : small breeds~small and big breeds

We care about the safety of our pets : 3M reflecting material graphics and reflecting tapes works in high brightness retroreflection principle. It is a material that is used in firemen uniform and policemen uniform.
This material will be helpful in dark nights, preventing any car accidents or lost when in the middle of the city with cars or dog walking at night. The material effectively reflects light that is brighter than luminous light. We care about the safety of our dogs.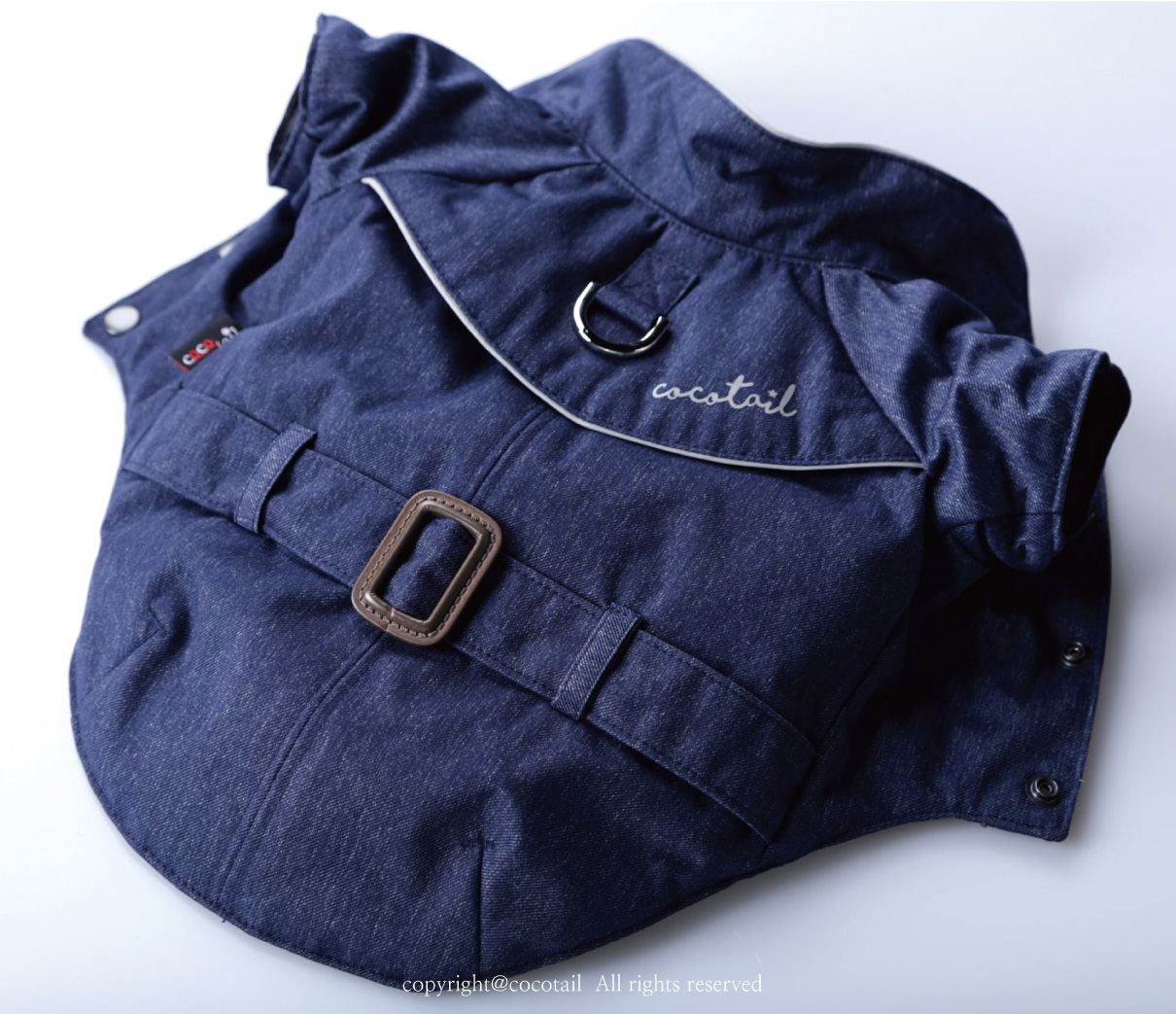 ▼ [Main Function]
· For all gentle puppies
· chic padded wide sleeves jacket
· Super lightness and warmth provided
by the 3M Thinsulate Padding
· 3M reflective print
* 3M Thin Sulate material usage – Compared to normal filling material, the material is light and enhances insulation.
* Laminating film for exterior material- water proof, water repelling function, so in rainy or
snowy days, your pets can be protected and be guaranteed of safe walk.
* Usage of reflect graphic – We are sensitive about pet safety. When walking at night or passing by cars, the reflecting from car flash helps spot the location of your dog. This will prevent any dangerous car accidents.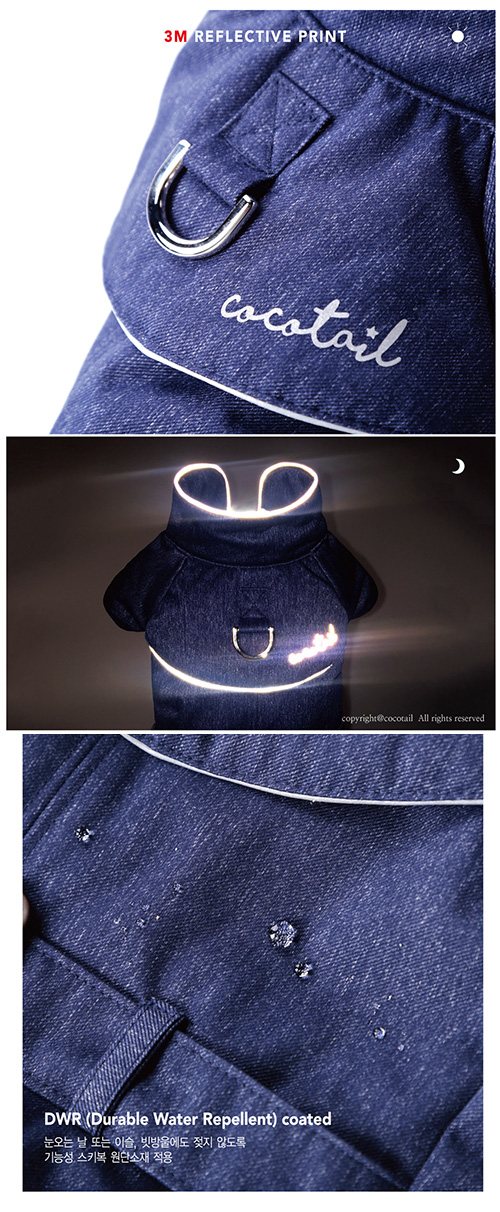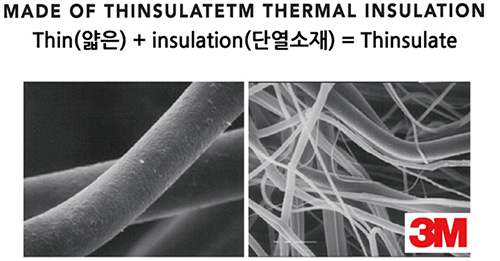 ▼ [Size Standard and Components ]
Size :
SM, M, L, XL, 2XL, 3XL
Components :
padding coat & hanger