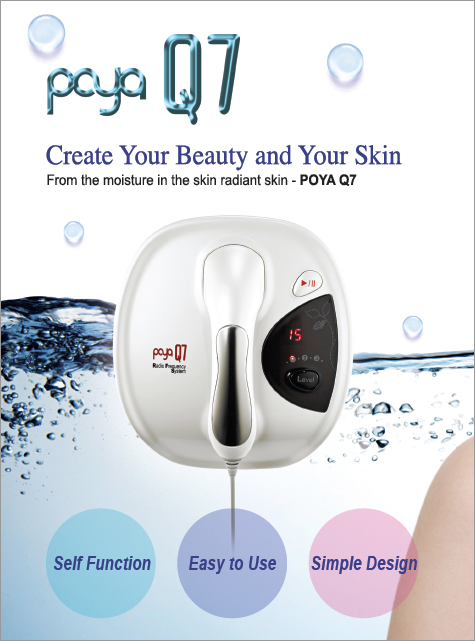 POYA Q7
Create Your Beauty and Your Skin
From the moisture in the skin radiant skin POYA Q7
Collagen activation and care effect from the deep heating system.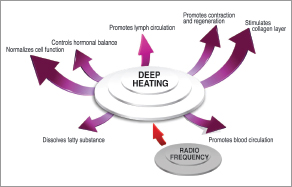 By using a special level of frequency, if one were to send out the safest electric energy for the human body directly to its deep parts, biological heating takes place. The heat energy generated at this time stands at approximately 42°C~43°C, and this is called deep area heating. This heat raises the body's innate power of healing and resistance and can be used for a variety of purposes including the treatment and prevention of skin disease, obesity, hair loss, and aches and the management of one's health.

Easy to Use, Self-Operated RF
Without separated plate, care by yourselves conveniently.

New technology of POYA Q7 with the plate built in the handle.
Recent radio frequent system used the plate additionally. But with the new technology, the POYA, RF-system can be used more conveniently and safely.

RF cream for POYA Q7
Easy for rubbing and help to insert of RF energy. Appropriate combination of oil and moisture.

Facial care for the Clean Skin
Reduce wrinkles & prevents aging around the eyes, lips and forehead.
Removes pus forming elements such as purulent, black head, acne scar and sebum.
Enhances skin elasticity and has the effect of reducing the size of the face by relaxing frozen muscles.