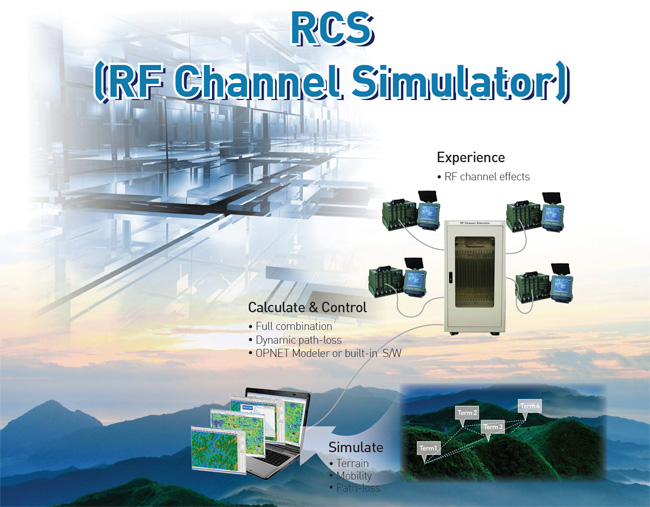 "We were able to complete our project thanks to Solvit System's RCS. RCS helped us prove Ad-hoc routing of tactical radio indoor. Without RCS, we had to do the tests in out-door field, which would be impossibly difficult" -Project Manager of LIG Nex 1 in TMMR development
RCS(RF Channel Simulator) is ...
Simulates RF environment of field
Enables performance tests of RF equipment in lab environment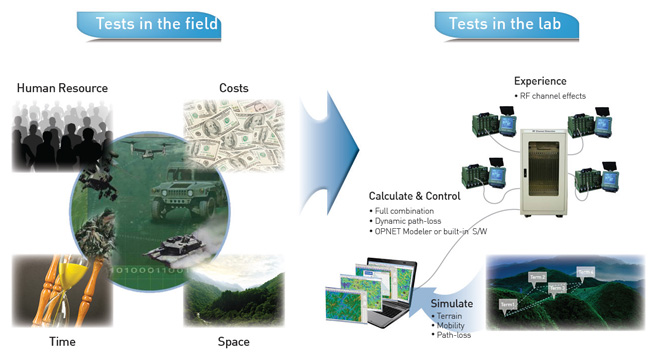 Features
Dynamically controls path-loss and interferences in full mesh (16C2=120paths]
Improved attenuation accuracy with compensation table for paths, frequencies, gains and temperatures
Controllable according to editable operation scenarios with terrain and mobility
Propagation models provided by the control software: LOS, Longley-Rice and Egli
Controllable by OPENT Modeler with full-fledged propagation models and features
Applications
Defense
Combat Network Radio, JTRS, Tactical Data Link etc.
Used successfully in Korean TMMR(similar to JTRS) developments and tests
Civil and public : TRS, Mesh System, WLAN, etc.
Applicable usages
Development test / Operational test
Evaluation tests / Performance analysis
Training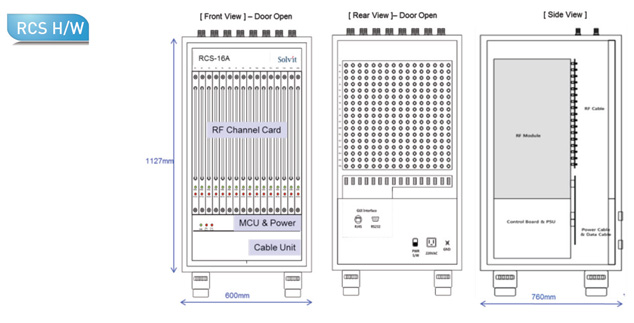 No

Item

Specification

1

Weight

150kg

2

Dimensions

600 x 760 x 1127mm

3

Cabinet configuration

19" rack size
EMI shielding structure

4

In/out impedance/Connector

50ohm/N-Female Type

5

Operating frequency

VHF:30-512MHz(UHF to 3GHz)

6

Number of In/out ports

16

7

Number of RF path

120

8

Path Loss control range

0~126dB/0.5dB step

9

Port Isolation

Min. 120dB

10

Insertion Loss

45dB

11

VSWR

1:1.6

12

Operating RF input power range

+25~+30dBm

13

Maximum operating RF output power

-15dBm

14

Control interface

RS-232, Ethernet 100Base-T

15

Operating temperature

-5 ~ +50°C

16

Maximum humidity range

95%

17

Maximum power consumption

15W

18

Path Loss Calibration

Path loss control error calibration
Compensates path loss errors caused by device[divider, attenuator] characteristics and deviations by each port, frequency and attenuation steps

Solvit System is...
One of the most experienced and well known company for embedded & testing systems, defense modeling & simulation in Korea.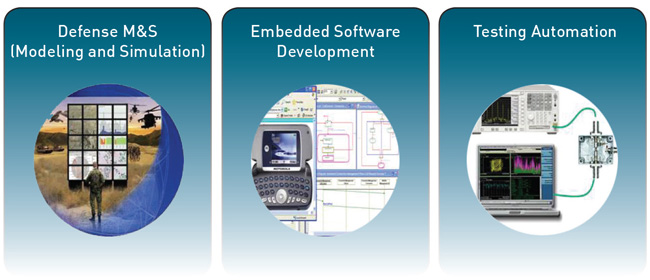 ▶ Overview
· RF environment simulation solution for radio communication equipment functionality and perforce tests in simulated RF environment with terrain, mobility and radio propagation model reflected
· Enables to save large amount of time and cost in system integration, D/T, and O/T.
· Mitigates development risk and enables prove operational performance beforehand with functionality and performance test in consideration of operating environment in laboratory environment.
· Enables to draw optimal parameter (profile) according to operation environment, weapon system, and radio device by quickly and repeatedly configuring field communication environment with real system and communication devices.
· Enables qualitative test and evaluation.
· Enables realistic operation plan and training