New Q-Switched Nd:YAG Laser
Beautiful Slim Design, Outstanding Performance, Remarkable Results with Side-effect and Pain Free Treatment

LUCASPLUS is a revolution of tattoo & pigmented lesion treatments. LUCASPLUS builds upon the proven performance using the true top hat mode, perfect beam quality, and the intuitive user interface. This system configuration optimizes the constant energy delivery to the target chromosphere.
Key Features
True top hat mode
Auto detected spot size
Simple and easy design
Adjustable aiming beam
Fractional mode
Indications
Laser toning
Melasma
Tattoos
Freckles
Inflammatory acne
Nevus of ota
Soft peel
Cafe-au-lait
The Leading Laser Technology is on Nd:YAG Laser of AMT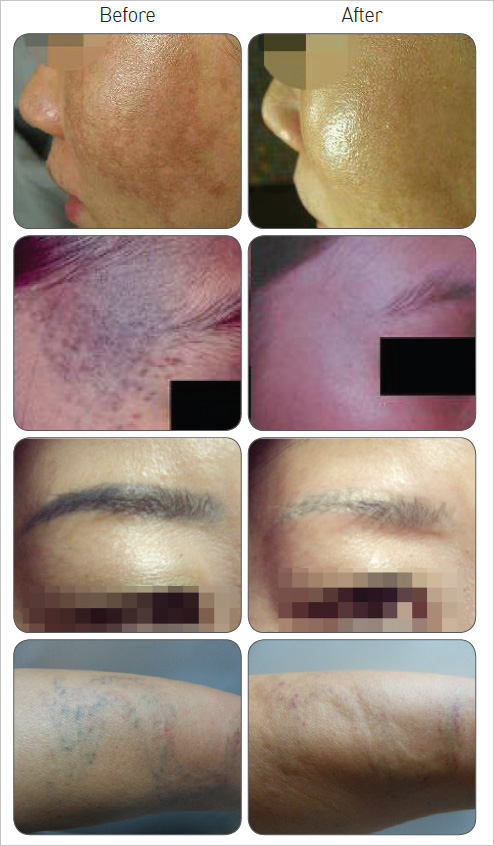 High Peak Power with Shorter Pulse Width
Powerful Toning Treatment
Stable Continuous Shots
Fractional Laser Emission (Optional)
Superior Beam Quality
User Friendly Interfaces.
Slim Design
Specifications
Laser Category
Nd:YAG
Wavelength
1064nm / 532nm
Pulse Width
. 5 - 10 ns (Q-switched Mode)
. 300 us (Free Running Mode)
Operating Mode
Q-Switched, and Free Running Mode
Maximum Delivered Energy
1064nm : 1000mJ, PIP 1064nm : 1600mJ
532nm : 300mJ, G1064nm : 3000mJ
Spot Size
2~10mm / 1mm Step Adjust
Repetition
1~15Hz / 1Hz Step Adjust
Display
10.2 Inch TFT Wide [800 X 480]
Electrical Requirement
90 - 264 Vac, 47 - 63 Hz / 120 - 300 Vdc
Dimensions (W/L/H)
(W)300 x (H)850 x (L)700mm
Weight
75kg