BIOCREDIT
Dengue NS1 Ag
One Step Dengue NS1 Ag Test
NS1(non-structural protein 1) is a highly conserved glycoprotein that is essential for the viability of Dengue virus and is produced both in membrane-associated and secretory forms by the virus. NS1 antigen is present at high concentration in the blood of dengue virus-infected patients during the early clinical phase of the disease.
Information
RapiGEN BIOCREDIT Dengue NS1 test is immunochromatographic assay to detect Dengue virus NS1 antigen in human blood.
Control Line : Purple/red, Test line : black
Diagnosis : early clinical phases of dengue infection
Components
RapiGEN BIOCREDIT Dengue NS1 Ag test device
Assay diluent
Disposable dropper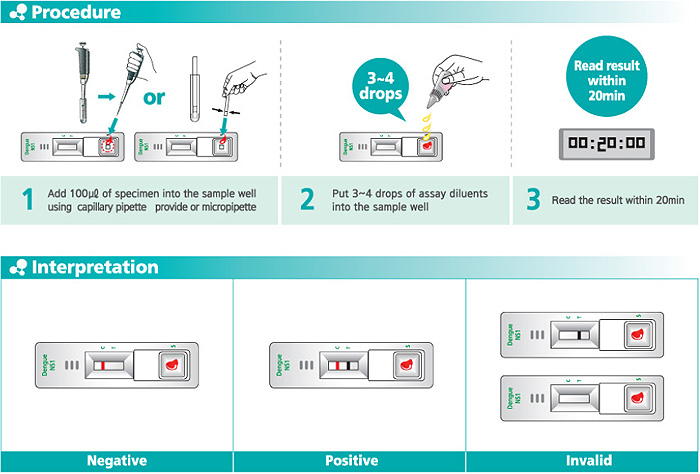 Ordering Information
| | | | | |
| --- | --- | --- | --- | --- |
| Cat. No. | Product | Type | Package size | Specimen |
| D20RHA25 | Dengue NS1 | Device | 1T x 25/Kit | S/P/WB |