*Innovative structure: 'Railtape' is developed by the company for the first time in Korea with a 'rail structure' in the attachment
*Feature: The product has a rail structure and features moving along the rail after attachment
*Various combination: The product has excellent adhesion and is variably used due to its easy to use feature.
*Structure with almost no abrasion: The product has a safe structure with almost no wear and tear and has a long life.

The product improves toothbrush holder which is widely used, 'compressed rubber' for cookers, 'magnet' attached to restaurant brochures and 'Velcro' for attachment. The product has stronger adhesion than its competitive products and features moving the object along the rail after the attachment.
It is very useful in objects including smartphones or USB memory devices which are frequently being plugged in and out of its portal. Furthermore, it is a detachable tape with a wide range of use including fixing plat surfaces in various places.
The product is firmly attached to smooth plastic, glass, metals and marbles.
Strongly press the double-sided tape to attach to the surface well.
Do not use the product on rough surfaces, peeling paints, paper and wallpapers.
Features
It is designed to prevent the product from being crooked while attaching an object unlike other existing products.
It has strong adhesion and movability, easy to detach and adjust to the horizontal direction without detaching it again.
It may be used several times in attaching or detaching various objects on the rail and has almost no abrasion.
It has strong adhesion, less dust and no noise compared to the Velcro.
It is widely used in various environments including homes, schools, offices and vehicles.
Specification
Composition: 3cm x 8cm, 4EA in a pack
Double-sided tape with excellent performance
Usage: Cut the rail tape for use, firmly attach the tape to the product and freely use while attaching or detaching with the rail structure on each object.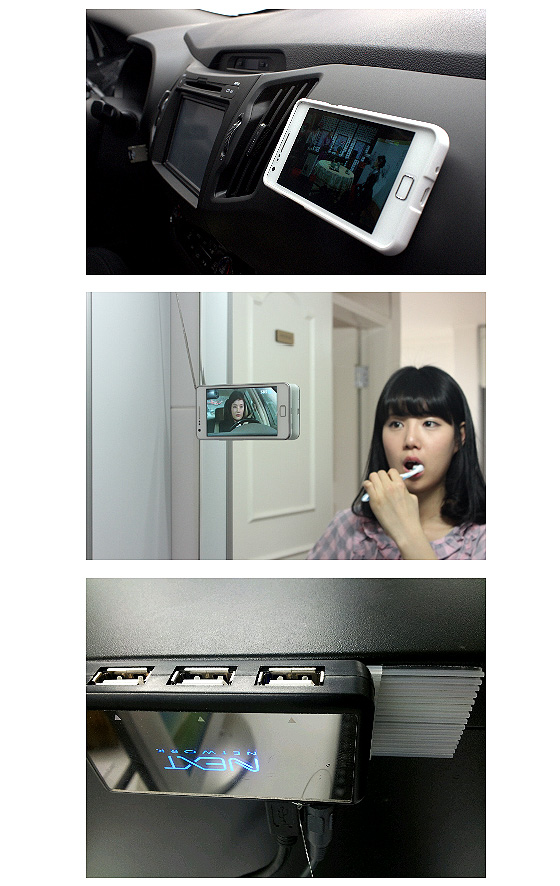 How to Use