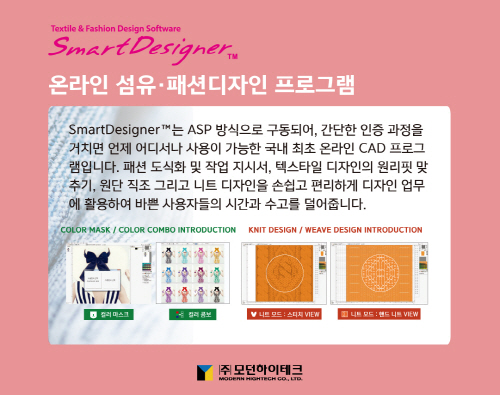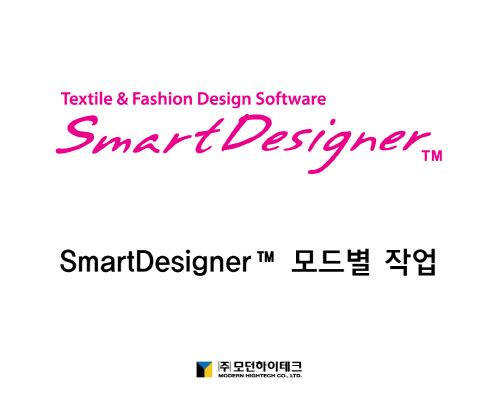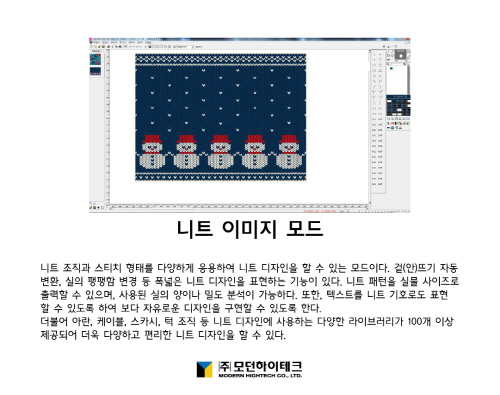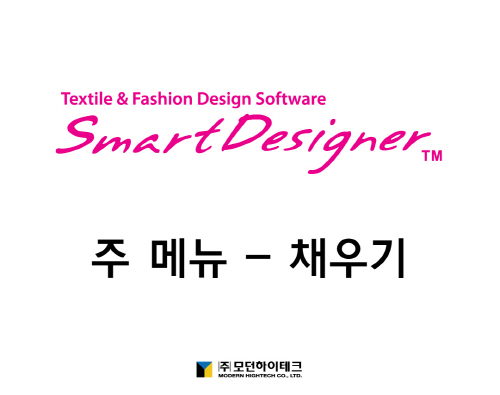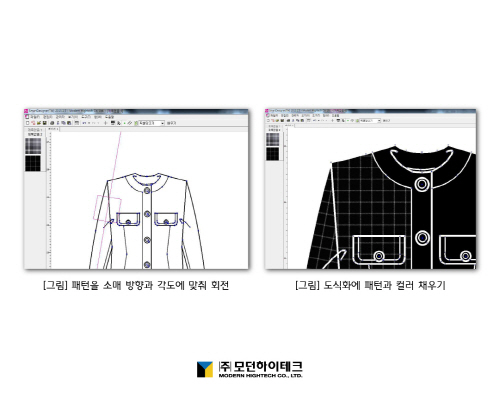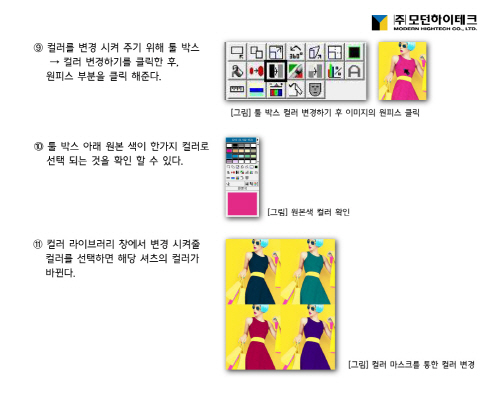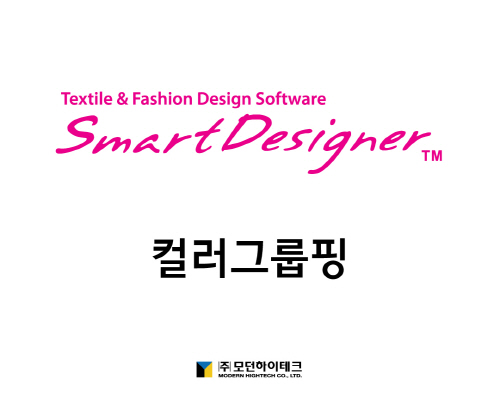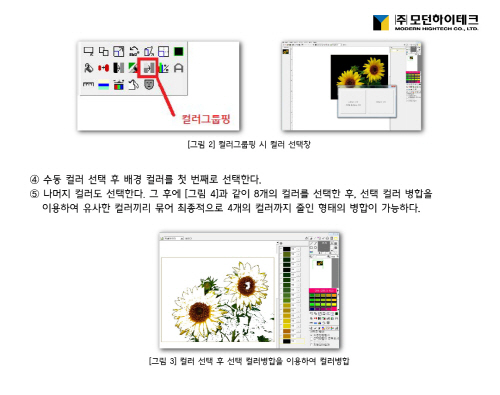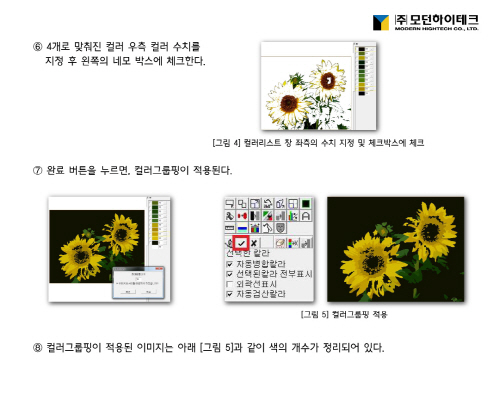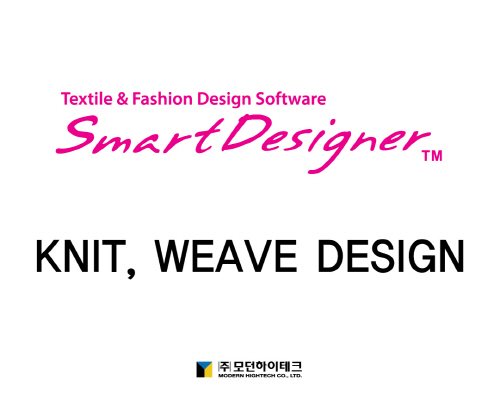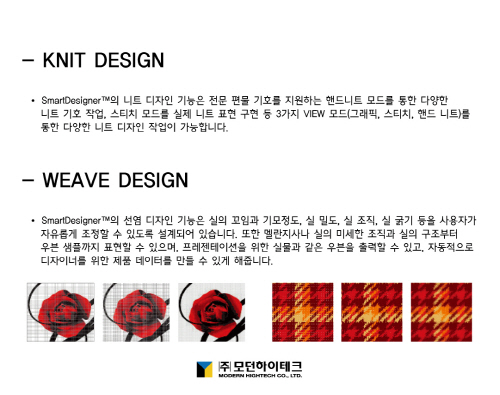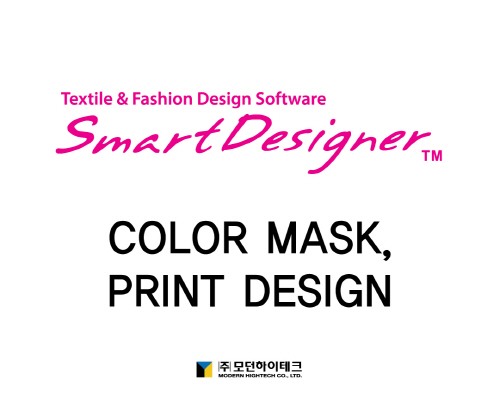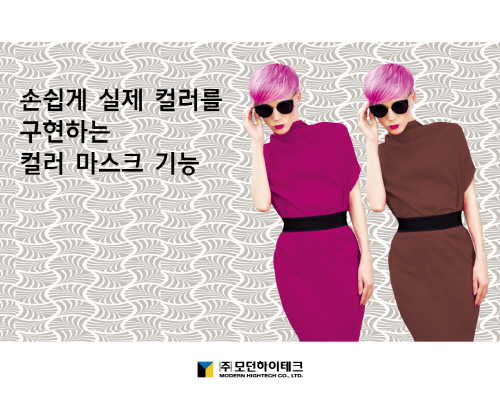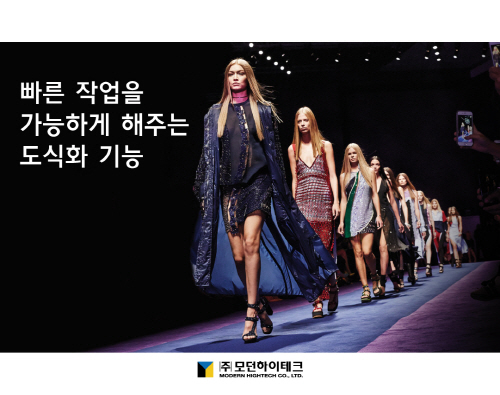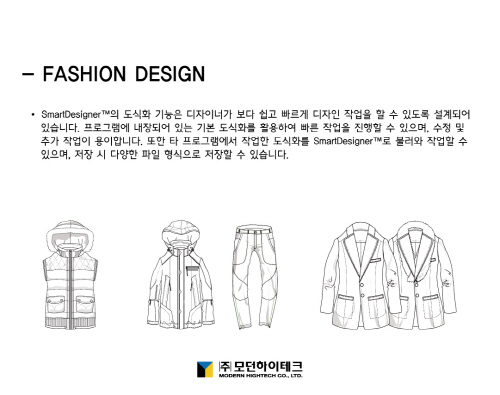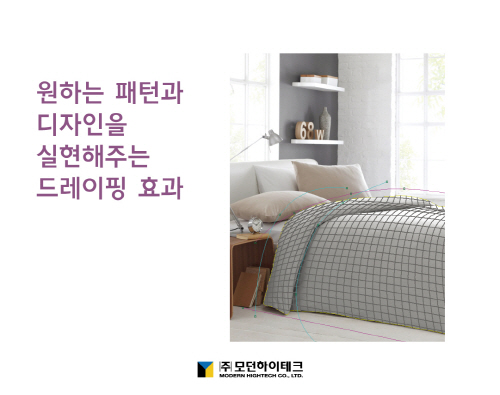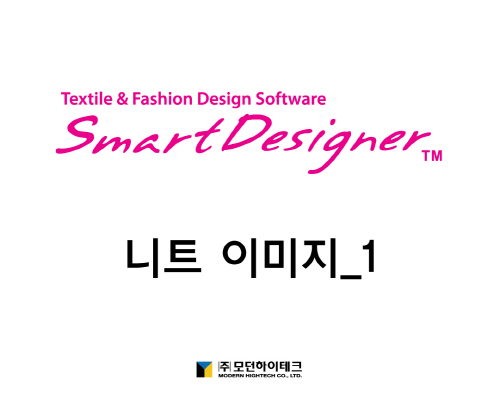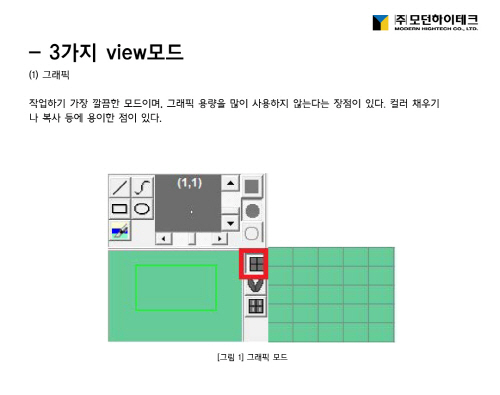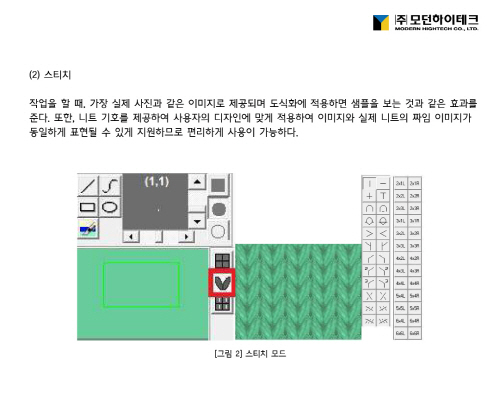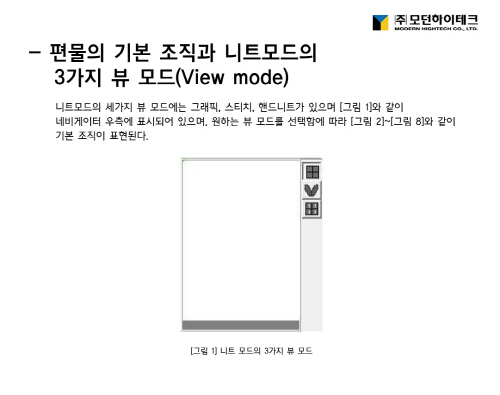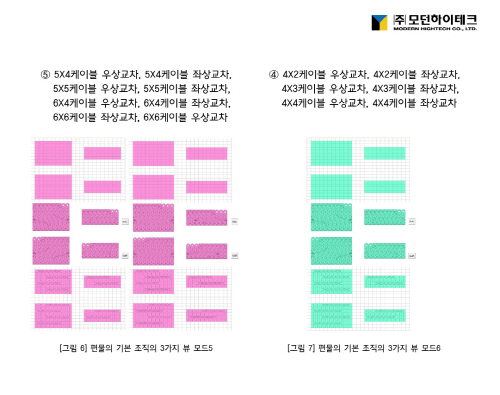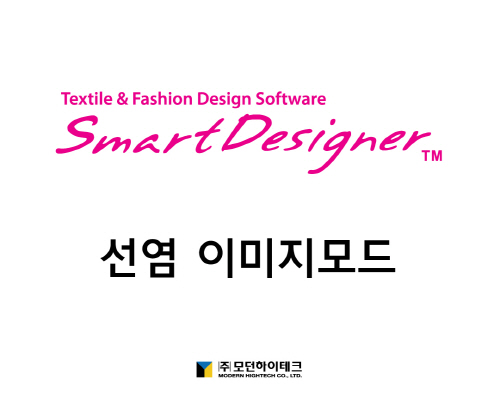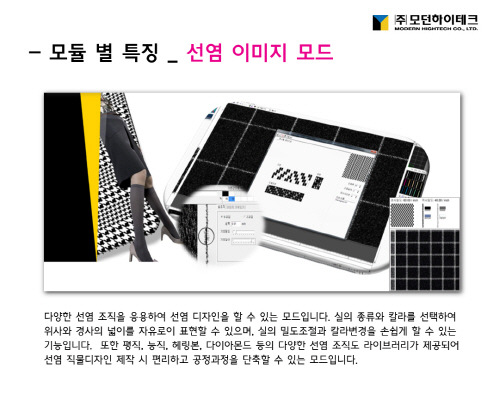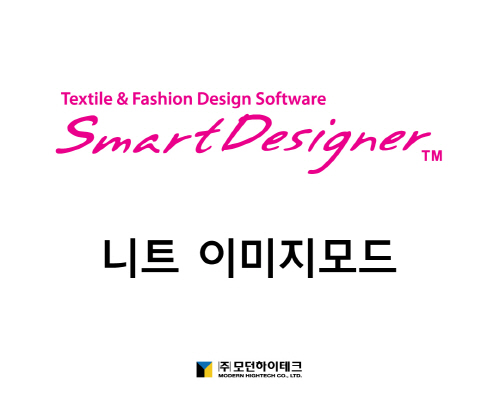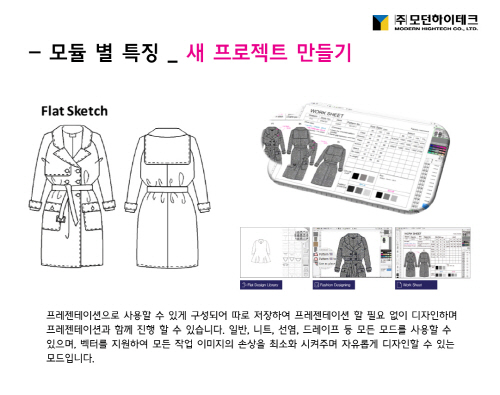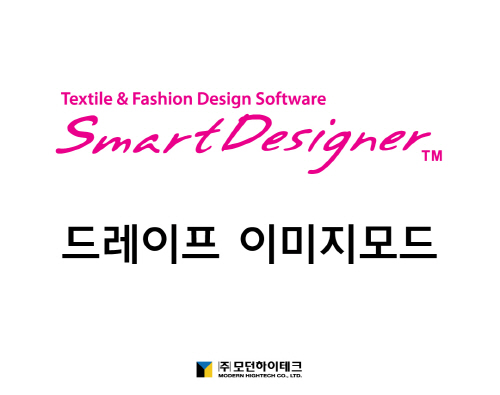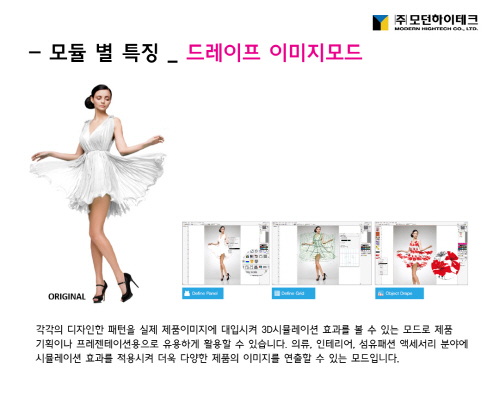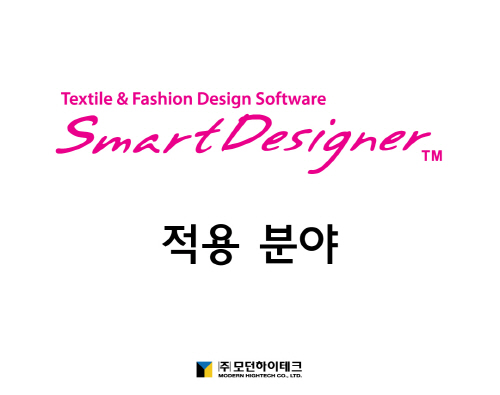 [ Product Introduction ]

Anyone can use anytime and anywhere if the internet is accessed.
Since it can be connected to other programs such as the photoshop and illustrator of Adobe, various designs can be grafted.
Since this is a lease type software, it has no-obligation on initial investment, and also it does not require any additional maintenance and constant update costs.

[ Main Fucntion ]

First, a normal image mode is a graphic design mode in which you can draw on a surface by various tools, and this is the basic mode in a smart designer. The purpose of use is to make it easy to do textile pattern design work and schematization work. In addition, thousands of patterns can be applied to schematization through immediate design work by simply selecting desired colors through a pattern creation function which is able to create patters with various colors. Also, it is possible to convert actual(real) images into graphic images though color grouping. Aside from that, it has a repeat function which helps to use patterns on the same image by repeat, and only with created repeat image, it can be utilized for a textile patter design and quick regular/irregular repeat work.
Second, second mode is a knitwear image mode, and it is a mode on which a knitwear design is done by using knitwear textures and stitch types. The knitwear mode consists of 3 different types, graphic mode, stitch mode and hand-knit mode which have distinct advantages of each mode. In addition, if you load image files, the images are automatically converted into a knitwear image. Also, with a library of a lot of knitwear textures included, it gives an advantage of easy and quick process through the library without directly processing some textures such as diamond and/or lace.
Third, a dyed fabric image mode is a mode mostly used to design textiles of various textures. As a design mode where a dyed fabric design can be done by utilizing various textures, it can describes warp and weft width by selecting a type of threads and colors, and it makes it easy to change colors and density adjustment of a thread. Mainly it creates textiles in a check pattern and design textiles of a shirt and bedclothes. Also, by one click, a napping effect and all repeat effect can be performed, and since it provides a library of dyed fabric images like the knitwear image, it can reduce a design process in short amount of time in designing a dyed fabric design.
It is able to enhance accuracy in actual production because it coverts information on warp and weft of working material, its size and textures into a text through a specification printing out function.
Forth, a drape image mod is a mode where 3D simulation effect can be expected by substituting each designed pattern into an actual product image, so it can be utilized for a product plan and/or presentation.