Germanium Functional Korean Paper Rice Box
What is Paper-mache?
In those times when bowls or containers were scarce, paper-mache was easy to make because of its low cost and thus, was used widely by people at home, but it lacked artistic value or diversity. Now, however, aesthetic works and functional materials have already been added and consequently, the value of paper-mache has become acknowledged. Through a three-year research, a method to shorten manufacturing time was developed and in order to add functionality, a variety of materials(red clay, charcoal, cinnamon powder, Germanium, etc.) were used for research and these paved the way for the research's success of achieving a satisfactory functionality.
It was an invention made by adding 'functional Germanium' to Korean paper from Wonju and putting holes at the bottom of the rice box to facilitate air circulation.(Patent application number : 10-2013-0030730)
Effects of the Functional Germanium Rice Box
it has the features of controlling humidity and temperature, reducing bad odor, improving metabolism, removing mold, enhancing immunity, etc.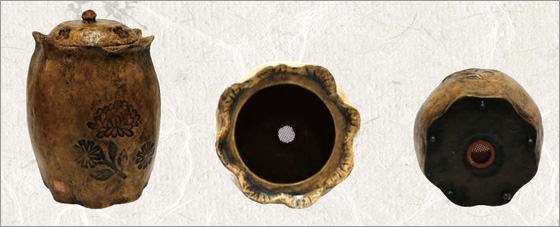 Korean Paper Craftworks
Korean Paper Interior Goods