Rollory [Slant] Crossbag_Black
Specifications
Size : 310 x 270 x 80mm
Weight : 0.9kg

Product Descriptions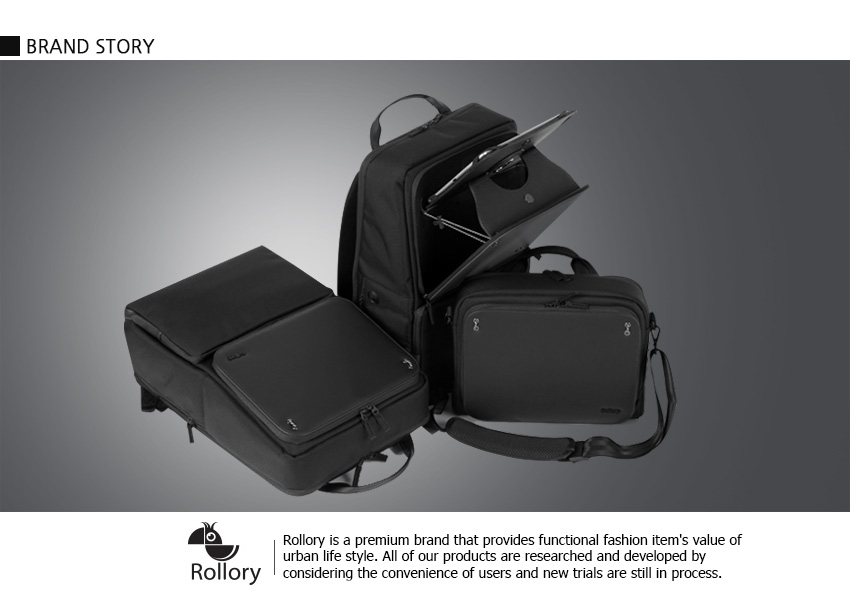 Rollory is a premium brand that provides functional fashion item's value of urban life style. All of our products are researched and developed by considering the convenience of users and new trials are still in process.
▶ It is comfortable to storage stuff by seperated spce

▶ This bag has plenty of storage space, so you can safely store up to 15.6-inch notebooks and iPads.
▶ You have a side pocket so you can use iPad while charging it with a spare battery.
▶ If you remove the iPad from the bag, you can use it as a cradle.
▶ Quick view mode
-Bag cover is opened fast so you can use it immediately.
▶ Standing mode
-iPad can be standed and it makes your neck more comfortable.
▶ Typing mode
-You can lay iPad so you can touch and play a game in optimized surrounding.
▶ Smart phone usage mode
You can use smart phones as well as iPad.