World's the smallest solar charger generating 1A
SOLARADE's main features
Charge any device via USB cable
Output : 5Watt, 5V 1A
Same power with a regular wall charger.
(SOLARADE needs 2 hours to charge iPhone5 from 1% to 100%, its charging time is same a regular wall charger.)
Dimension 230mm x 160mm x 17mm (9" x 6.3" x 0.7")
SOLARADE's size is 20~80% smaller than other solar chargers in the market.
Light weight : only 200g
Monocrystialline solar panel (World's top efficiency over 20%)
Angle adjust mechanism
It can adjust the angle of solar panel from 1 degree to 60 degree.
(This function enhances the power from 10%~50%)
Help users to find an optimum solar panel angle
The best angle to receive the most direct sun light is that which is perpendicular to the sen. However, often it is difficult to know and angle the solar panel.
One of the "smart" features of the SOLARADE is the ability to keep the solar panel perpendicular to the sun when the "smart C bar" is inserted into the solar panel rin. The shadow from the "smart bar" helps to identify the proper angle.
Furthermore, the bar can be cleverly stored at the edge when not in use.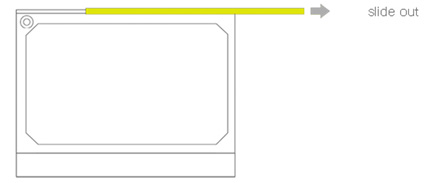 Slide out the bar from "SOLARADE" and insert into a ring on the solar panel.
Adjust the angle accordingly.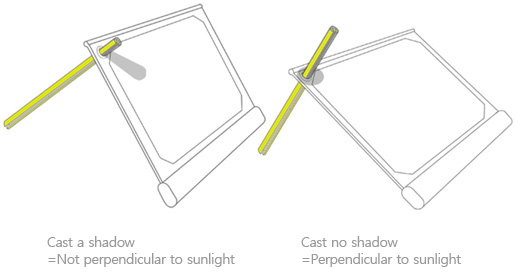 *Patent pending*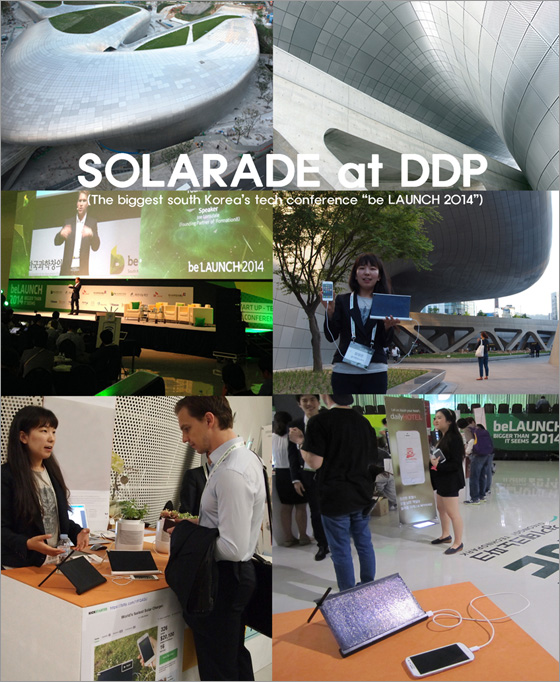 2014.5 SOLARADE attended at "be LAUNCH" tech conference and got great response.