[Feature]
7 gifts for women's skin health

For W'story, we selected and used ingredients beneficial for skin only.
It is made of natural ingredients extracted from the nature safely and cleanly.
Portulaca extract
- Natural antibiotic effect
- Skin resistance reinforcement
- Skin moisturizing effect
Wormwood extract
- Toxin removal effect
- Skin cell protection
- Skin resistance reinforcement
Camellia extract
- Skin soothing effect
- Hemostasis effect
- Unpleasantness reduction effect
pH5.5 science
- Creates protective film on the skin
- Controls skin balance
Compact size
- Simple design
- Consists of 3 types that are easy to carry
9-step water purification process
- Uses pure water processed through a reliable filtering system
Flushable fabric
- Non-irritating natural pulp fabric
- Clean finish due to quick dispersion in water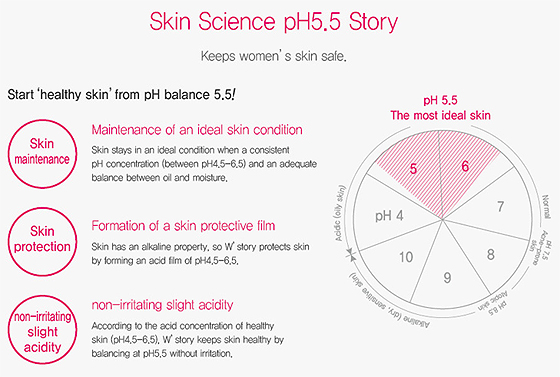 [Natural ingredients STORY]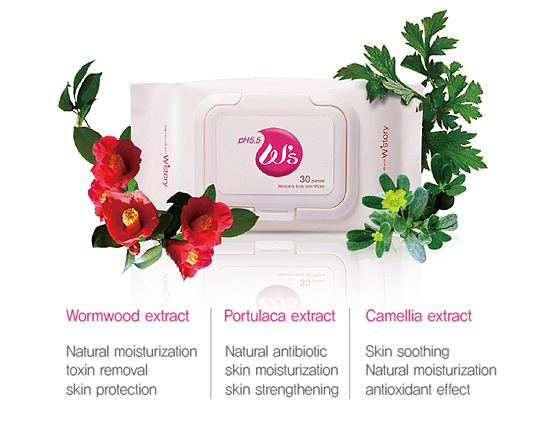 [The Story of Clean Water]
W'story uses 99% pure, clean water that has gone through 9 steps, through a water purification system that combines reverse osmosis (filter) and an ion exchange resin and removes organisms, minerals, and particle micro organisms and then lastly sterilizes once more using a UV sterilization process. Natural ingredients STORY Wormwood extract

[Product Componets]
W'stroy is a portable wet tissue for women's body care that can be carried around in a handbag and enables keeping skin fresh, clean, and healthy whenever, anywhere.