Products Description
99.9% Oxygen Absorbing Wine Saver
FLAVIN has an unique anti-oxidation mechanism.
FLAVIN can absorbe all oxygen in wine bottle.
Remember! there are no saver which can remove oxygen totally. FLAVIN hepls preserve wine's flavors without changing the pressure. It's perfect to wine.
FLAVIN Saves Wine over 30 days.
Since FLAVIN absorbs all of oxygen in wine bottle, there are no chance to oxidation during preserving wine. With FLAVIN, you don't worry about oxidation.
FLAVIN is Easy To Use.
FLAVIN wine saver is not differ from traditional saver.
So it really familar to you. Just hanging Oxy-gone patch to stopper.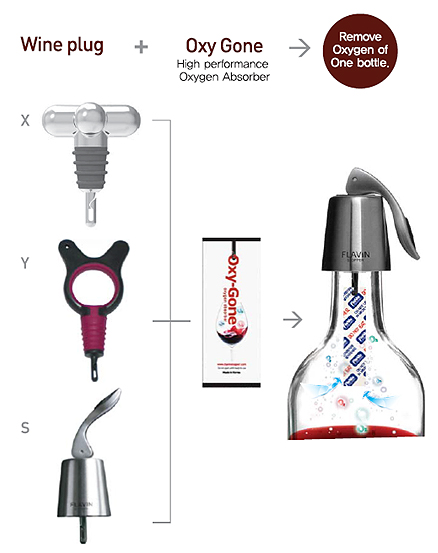 Mechanism of FLAVIN WINE SAVER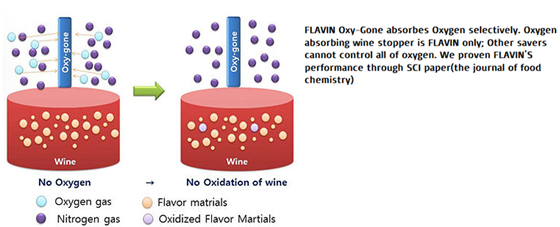 How To Use FLAVIN?