Here is SIGNSTAR 2P-3S with an excellent electric properties and high optical efficient workability as High Power high luminance LED Module applying the wide-angle lens with wide backlight.
SIGNSTAR 2P-3S LED module produces the same or higher luminance even by 1/3 or 1/4 compared to 3 or 4 diode module applying the existing middle power LED.
Dual chip design of SIGNSTAR 2P-3S provides higher efficiency (671m/W) at lower cost. SIGNSTAR 2P-3S with an excellent electric properties and workability, and the waterproofing capability in compliance with Class IP67 is an optimum solution or various indoor or outdoor sign products.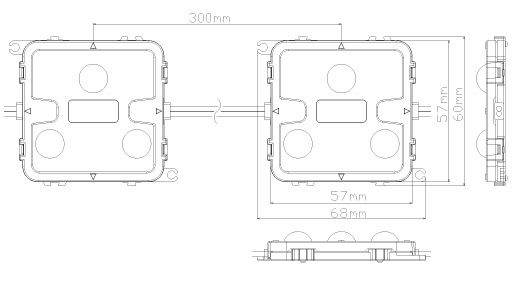 Features
Highlight line on the external building, letter signboard and various small & large sign-use backlight
Optimized to be used for the various light boxes and the places required for household waterproof
Acquired Class IP67 by the enhanced circuit protection and containment using Insert injection system
Realizes high illuminance thanks to application of High Power LED
Can be divided into 3 module units and easy to mount thanks to apolarity
Attachment by using M3 screw or double-sided tape which is provided with product
Optical properties

Color temperature

6,000~6,500K

Color rendering

75

Radiation angle

160°

Technical data

Operating temperature

-30~+55°C

Maximum module surface temperature

65°C

Storage temperature

-30~+80°C

Dustproof & waterproof Class

IP67

Electric properties & Technical data

Driving voltage

DC24V

Driving current per set

352mA

Optical speed per set

571lm(190lm)

Power consumption per set

8.54W(2.81W)

Optical efficiency per module

68lm(W)

1 chain module construction

10set(30ea)

Space between modules

300mm

Total length of 1 chain

9,000mm
*Usage under maximum operation and storage temperature causes damage to the product and affects the service life seriously.
*Allowable limits of error for optical and electric data is +/-15%
*Operating voltage exceeding the maximum may cause overload to the product and reduction of the service life or destruction of the product.
*Warranted service life of the product covers up to 50% of initial optical speed value within the threshold value of maximum temperature.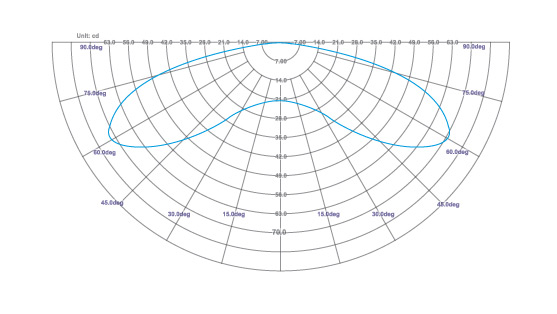 This product is nonpolar and if the cutting-prohibited electric wire is cut, the pertinent set will not operate.


This product can be connected in series up to 10SET (30ea) and other sets should be connected in parallel.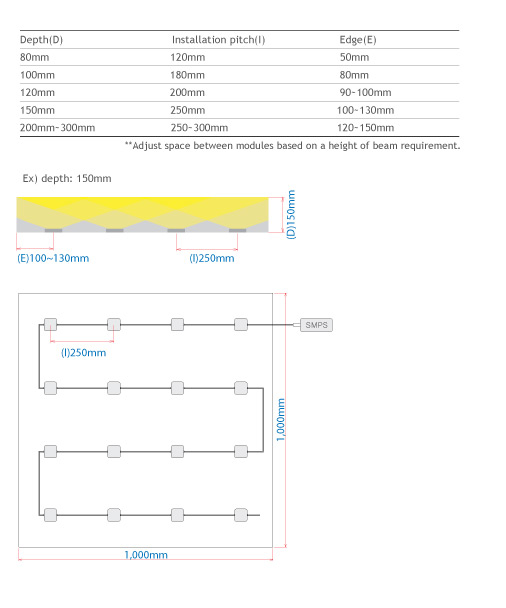 This product can be connected in parallel with 10SET(30ea) 1 chain depending upon the capacity of SMPS.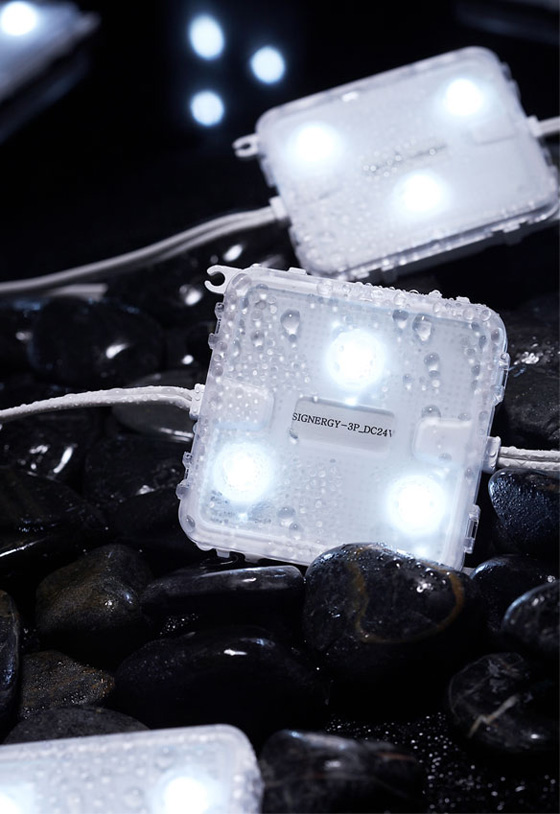 ou can adjust the space between modules depending upon the depth of signboard and the installer can adjust the interval between modules at the installer's discretion according to the various conditions