1. Product Introduction
Data Box is a production management system that helps collect and analyze all information in the manufacturing site in real time, and then provides you with information to optimize production.
Via cloud service, Data Box enables user have access to internet anytime anywhere and obtain manufacturing information in manufacturing site in real time. It provides an environment for optimal use so that it can be quickly and easily used especially in the small and medium-sized manufacturing site.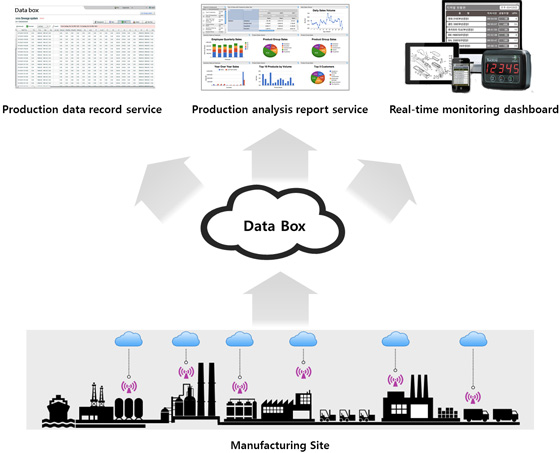 2. Application Field
Manufacturing field: Production planning management, process management, quality control, progress management.
Data monitoring field : Data collection, information visualization services.
3. Major features
①It records and analyzes data for production, quality, and process management occurring in manufacturing sit in real time.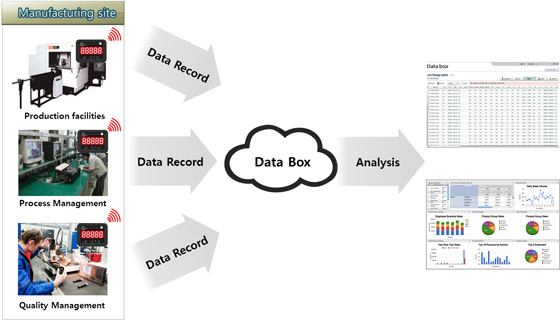 ②It makes it possible to monitor the real-time production monitoring anytime anywhere.

③It provides 'Digital Dashboards' for various manufacturing information management regarding production, andon, quality, operation of facilities, and etc.