Gracehongsam Reliable Fermented

Balloon Flower Root Stick 300g (10g x

30pack)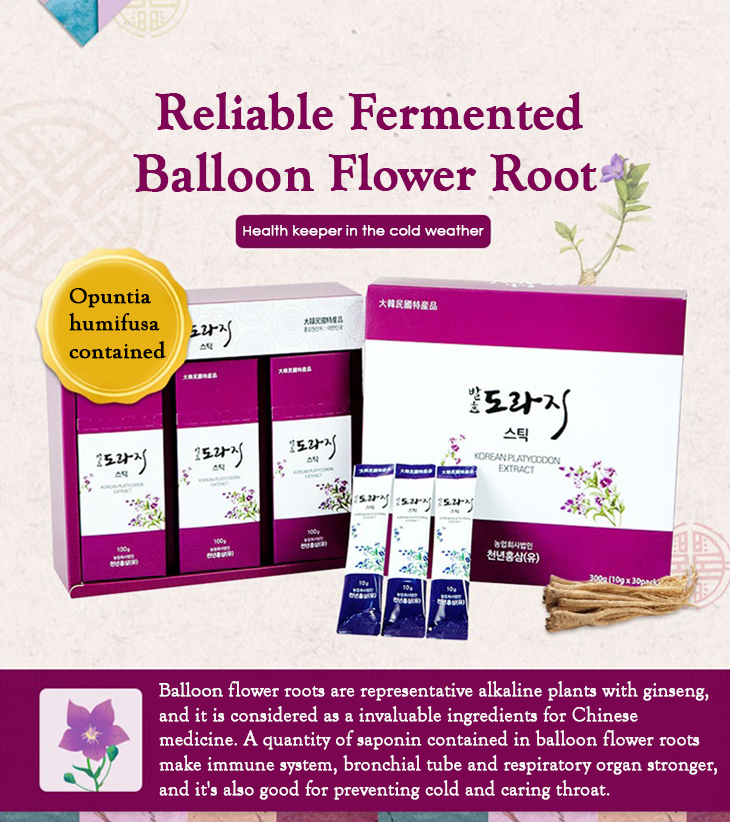 Product Descriptions
⇒ Balloon Flower roots are representative alkaline plants with ginseng, and it is considered as a invaluable ingredients for chinese medicine.
⇒ A quantity of saponin contained in balloon flower roots make immune system, bronchial tube and respiratory organ stronger, and it's also good for preventing cold and caring throat.


Advantages of Balloon
Flower Roots
⇒1. Make immune system stronger.
In balloon flower roots a large quantity of saponin is contained, so its good for enhancing immunity.
⇒2. Make Bronchus and respiratory organ stronger.
Balloon flower roots phlegm and a dry cough, and show excellent effect in preventing winter cold. It is used as a medicine since it helps caring throat health.
⇒3. It lowers cholesterol level.
Hypertension in the case that harmful cholesterol gathered as thrombus, components of the balloon flower roots can melt harmful cholesterol.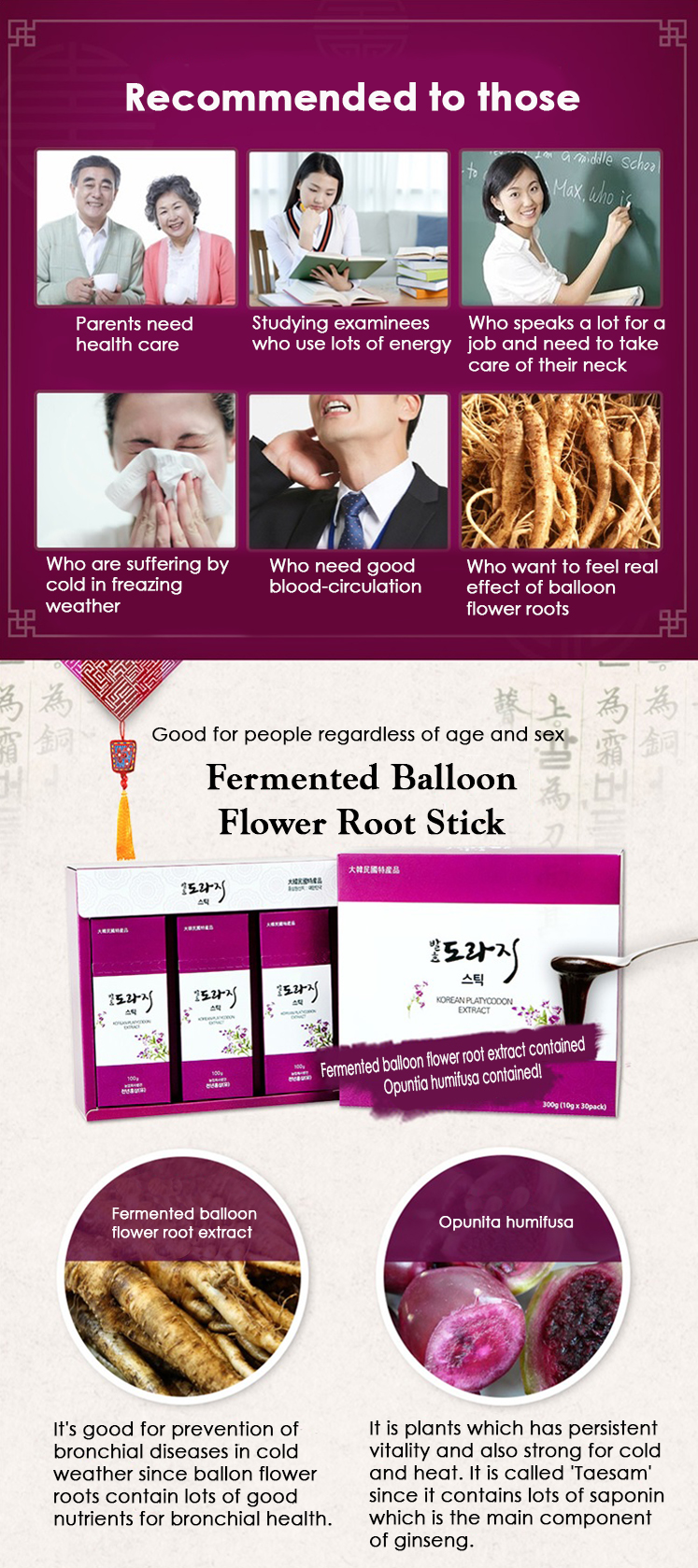 Recommended to those
♦ Parents need health care
♦ Studying examinees who use lots of energy
♦ Who speaks a lot for a job and need to tak care of their neck
♦ Who are suffering by cold in freazing weather
♦ Who need good blood circulation
♦ Who want to feel real effect of balloon flower roots
How to intake and store
♦ 1 stick a day
♦ Store it in a cool place keeping out of direct sunlight
♦ Eat it right off after you open it, since it could go bad.
♦ If you are diathesis or allergic to something, surely check the component and eat it.