Purity Baking Sun Pact
Smooth & clear porcelain-like skin~ light & glossy Baking Pact!!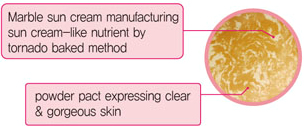 Care for skin pore smoothly with terra-cotta baking method!

phyto collagen contain soft & dry outside, moist inside!!

Sun cream nutrients! UV cut functional SPF50/PA+++

use long with 10times lighter powder



Specially desinged Dome type! Oven baking "Terra-cotta"

Express soft & superior covering with air-like light feeling of use as a handmade pact baked by special oven for 24 hrs.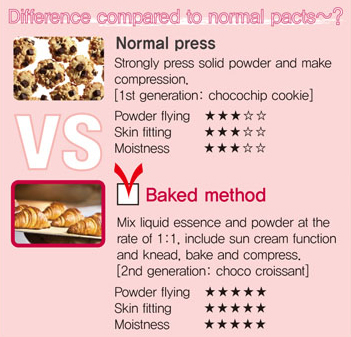 Main Ingredients
Pearl extract
Contain mineral & bioactive substance with fast body absorption for skin protecting & brightening effect.

Cheery blossoms extract
Contain vitamin A, B complex and vitamin E for anti-aging & rough skin to be clear & shiny.

Phyto collagen
Sebum absorption, moisturizing, anti-bacterial, anti-inflammatory, wrinkle improvement, skin soothing & elasticity