Laquered flower painting pendant is bright and beautiful like a jewel in black varnishing with lacqer.
It can give point that is strong on clothes and joins all brilliantly on winter clothes or simple summer clothes, and good for health due to natural lacqer which is excellent in antibacterial preservation from decay action.
Also it can be a world beauty as representiative cultural arts of favorite Korea.
Size : Rectangle 22 x 45mm/waxing moon=Diameter 40mm
Material : Plastic piece, Mother of pearl, Natural lacquer, Vinyl strap, Metal ring
Origin : Made in Korea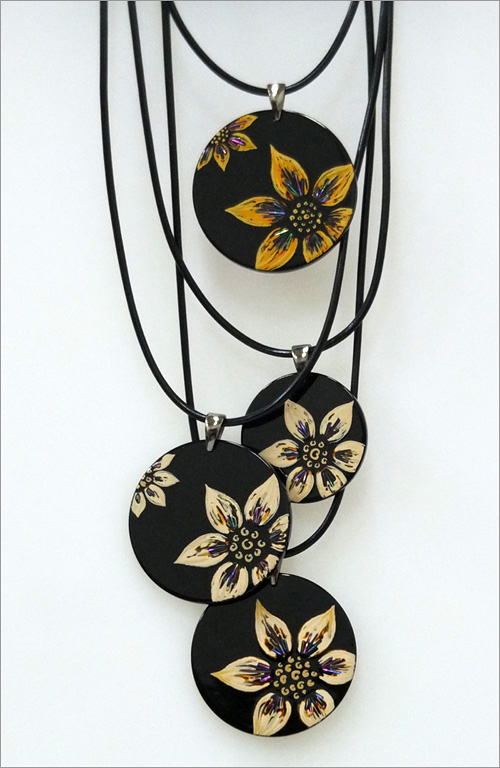 According to color and size, each other charm!
Strap length is adjustible to dress.