CO2 Welding
Connection Single Cable
CO2 Connection Single Cable can be very usefully applied to all types of working places that require long distance welding process by being connected between power source and wire feeder.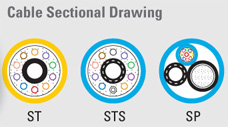 Remarkable light weight it is easy to install and dismantle, also cable moving
Gas flow is smooth under non-straight status in 50m, without any drop of current or voltage
Innovative cable structure can prevent fault of welding equipment due to cable trouble and it is easy to repair.
It is highly effective in improving of working environment
External jacket is made with hightech quality material for heat-resistance, tensile strength and weather resistance. It features excellent durability and flexibility.
Application
Long distance welding job needed for trouble-free performance
Shipbuilding
Construction
Steel frame fabrication
Large sized industrial machinery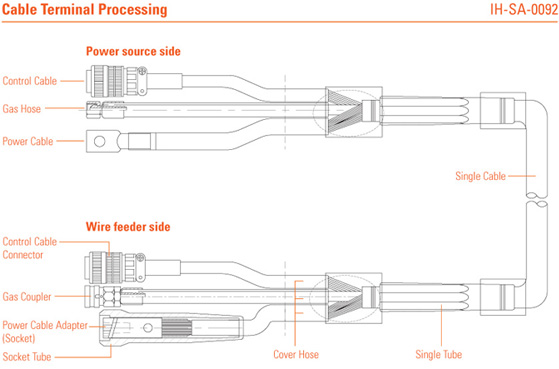 *Cable terminal processing comes in various specifications according to welding machine makes and wire feeders.