Natural Dyeing Silk Scarf -

Korean Myongju Single Color
Introduction
100% Handmade natural dye scarf. The dying material is obtained from the nature that has variety of beautiful colors.
Especially Korean silk is strong against water as it is made in wet-type process and gives soft and cool feeling on the skin in hot summer than any other silk.
Detail
Color:
Pink/Purple/Beige/Light Green
Material:
Silk 100%(Korean Silk)
Size:
Long Type 370*1670mm
Origin:
Made in Korea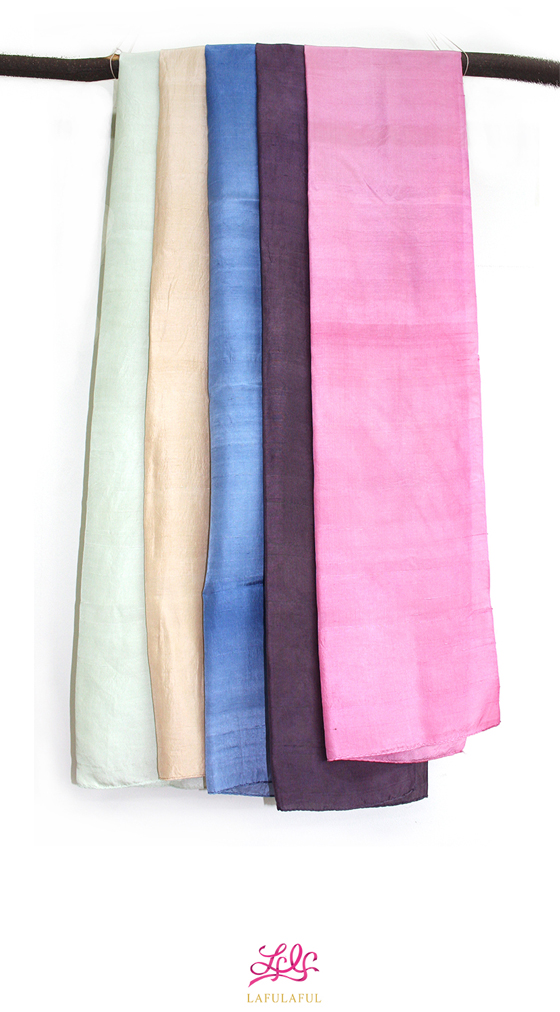 LAFULAFUL is the brand of GEMMY ART&GIFT the cultural products made with textiles,
which is originally derived from one of the typical Korean echoic word, napulnapul,
expressing the motion in wrinting at the moment when a butterfly
nestled in the bosom of the Moter of the Nature in fluttering the wings
gracefully up and down for flying.