Innovation Energy Saving Boiler
Eddy Current Heating Boiler
The Powerful Magnet Power Heating System, Eddy Current Solution
◈Eddy Current Heating Boiler is ?
The highly efficient thermal energy converted from kinetic energy induced within conductors by a changing magnetic field in the conductor.
◈Energy Saving Innovation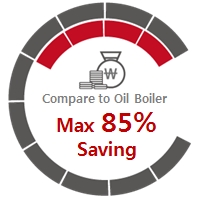 ◈Eddy Current Boiler Features
Eddy Current Heating Boiler efficiency is superior to legacy boiler at Heating, Hot water, Hot air

Innovation Energy Saving Boiler
Eddy Current Heating Boiler
The Powerful Magnet Power Heating System, Eddy Current Solution
◈Eddy Current Heating Boiler High-Technology
● The Core Technology of Eddy Current Heater
● Development of Heat Spin device that the core of eddy current heating system
● Heat Spin device and pipe proper placement
● A detailed coordination of efforts to solve the problem in rotating parts of the load.
● the development of motor rotator that matches the burden
● Gap adjustment between the spinner and pipe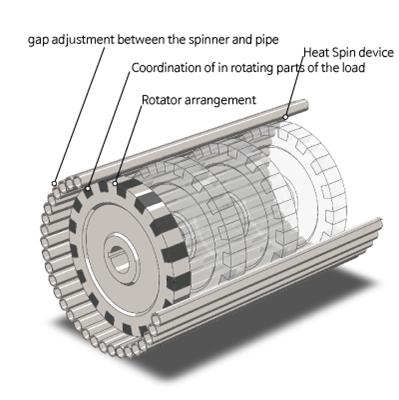 ◈Simple Structure & Easy to Use
● Through the Power Generator and Eddy Current Heater, the heating device is available at the hot water boiler system and the heat storage system for supplying hot water directly
● The System consists of Power Generator - Heater – Auto Control System.

Installation Site
Section
Major Place
Lodging
Motels, training center, Garden houses
Gardening &
Plant Crops
Roses, cacti, flowers, paprika, tomatoes, peppers, green vegetables, citrus, and various
Fisheries
Puffer, abalone, civil perch, bream, eel, trout fry, such as culture and Chapter cage farms, etc.
Fish Processors
Seaweed, abalone, and various seafood processing factories
Public institutions
Offices, training center, oratory, nursing homes and other public facilities
Animal Industry
Barn, piggery, slaughterhouses, etc.
Living Facility
Saunas, steam rooms, golf courses, water parks, etc.