ICID Name : Rheum Palmatum Root/Stalk Extract, Aspergillus Ferment
Feature
Safety verified by the Traditional Medicine Industry Center designated for the management of oriental medicine materials by the MFDS.
Rhubarb has long been used for soothing and as antiinflammatory laxative in oriental medicine.
It is known to be effective against burn and eczema.
Effect
Emodin, the main substance, improves skin resilience, prevents aging and reduces wrinkles by inhibiting the activation of collagenase.
Relieving inflammation by anti-bacterial effect.
Inhibiting the generation of melanin and improving dull and dark skin.
Method for making Shindari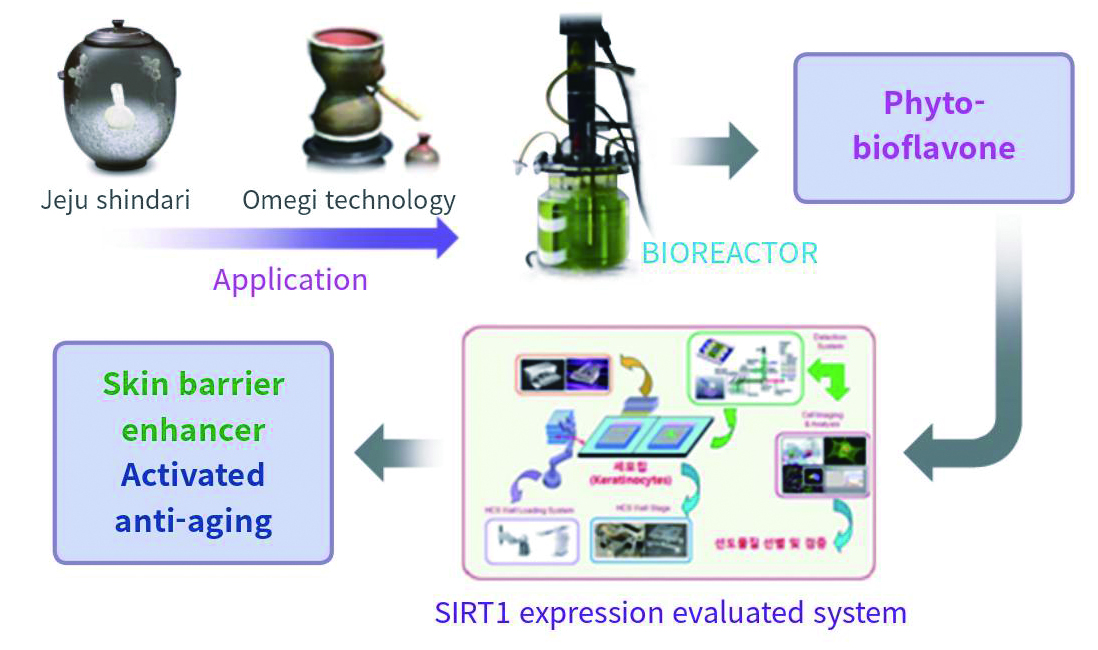 Anti-Inflammatory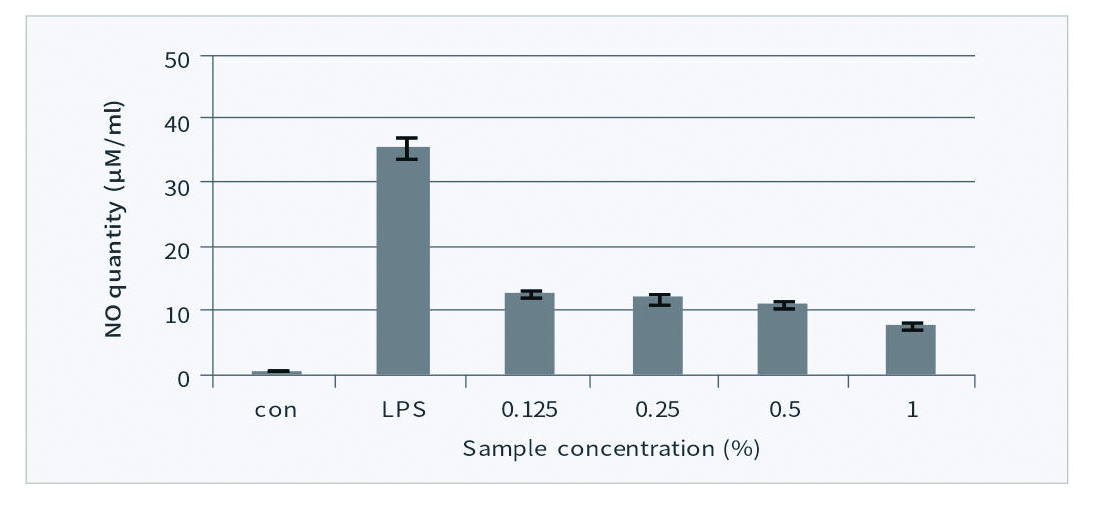 DPPH Scavenging Activity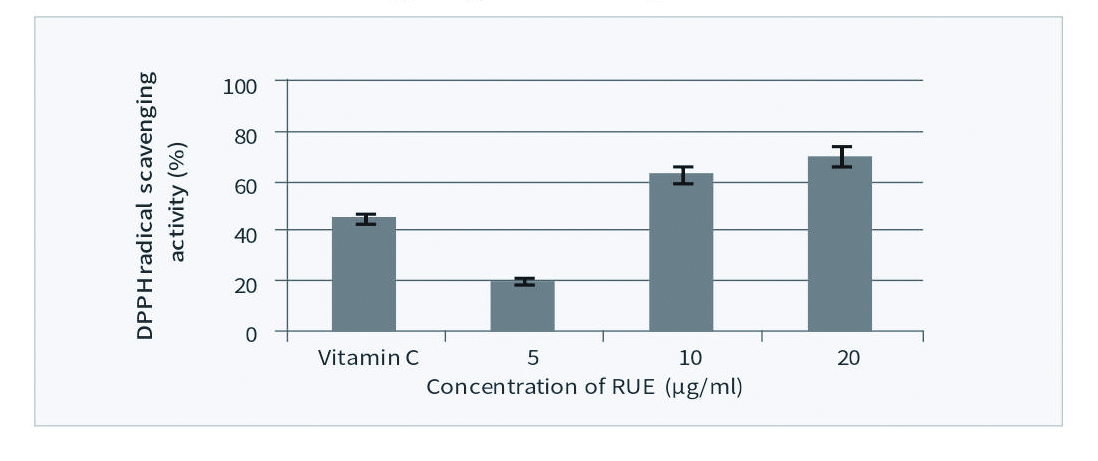 Cell Viability
Anti-Wrinkle (MMP-1 Inhibition Acitivity)
Journal
S. M. Park., G. W. Lee and Y. H. Cho (2008) Effect of Rheum undulatum Extract on Antioxidant Activity and Activity of Matrix Metalloproteinase-1 in Human Skin Fibroblasts, Journal of Life Sicence . 18(12): 1700-1704.
Marketing Point
Traditional fermentation technology of Korea (Shindari Method).
Anti-inflammation and anti-oxidant effects, low cytotoxicity, effective against MMP-1.
Program Name : Bio-industry Technology Development.
Acknowledgment : This research was financially supported by the Ministry of Trade, Industry, and Energy (MOTIE), Korea, under the "Regional Specialized Industry Development Program" (reference number R0002894) supervised by the Korea Institute for Advancement of Technology (KIAT).