Dinosaur Delicay Instant Rice Noodles(92g)
- Ingredients(rice as main content)
Noodles - Rice(Sae Go Ami Rice) 70%, wheat flour(wheat:Australia/ USA), topioca, refined sale(domestic)
Soup - Anchovy flavor powder seasoned soup
- Weight 92g(dry noodle 80g + soup 12g)
- Expiration date 18 months form the date of manufacture
- Storage : Keep at room temperature
- Product Features It contains 70% Rice(Varieties:Sae Go Ami Rice) suitable for making the noodles, so that it swells up less than ordinary rice noodles and tastes much better with a good mouthfeel.
- Cooking method
1. 2. 3.
.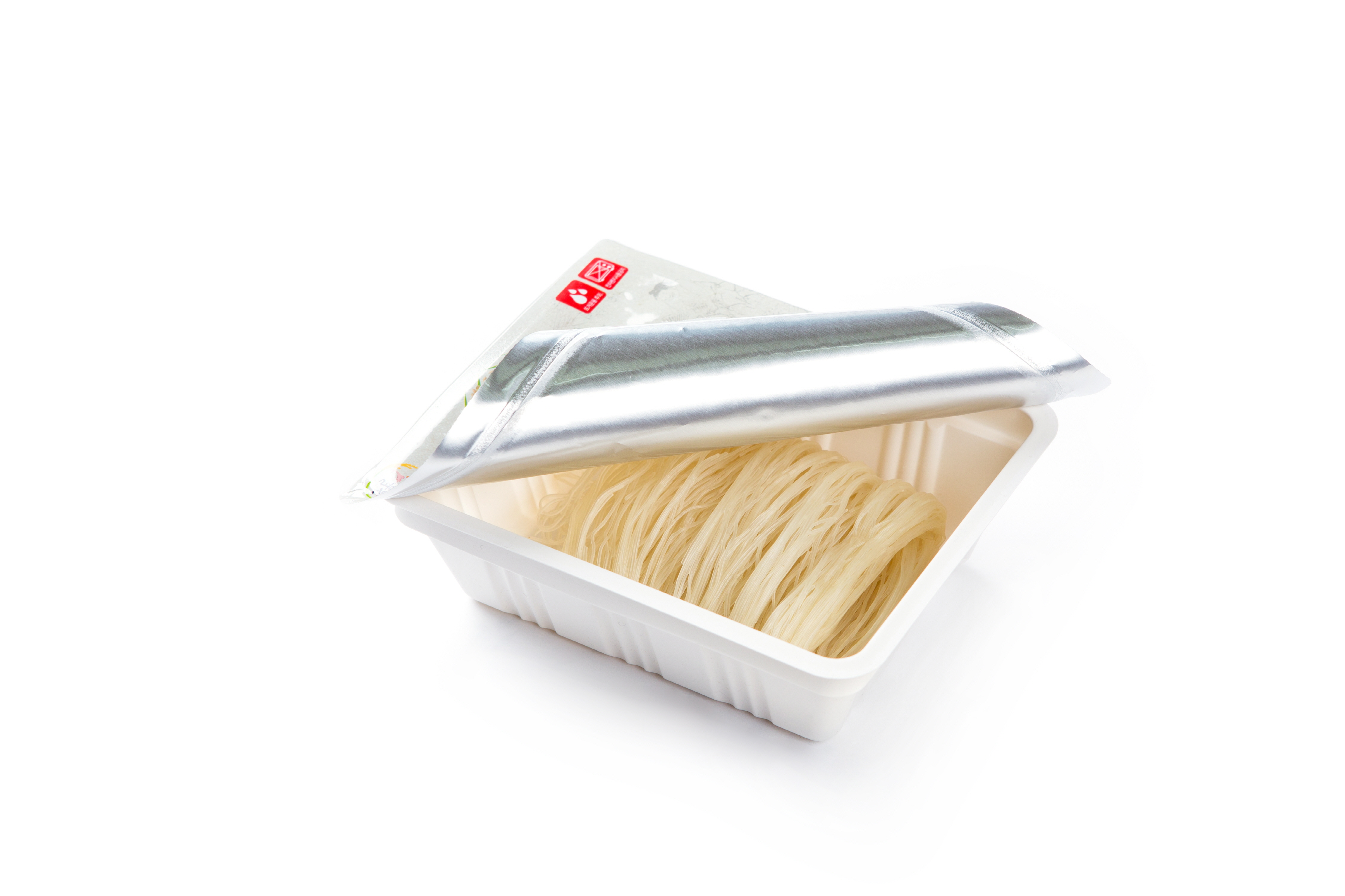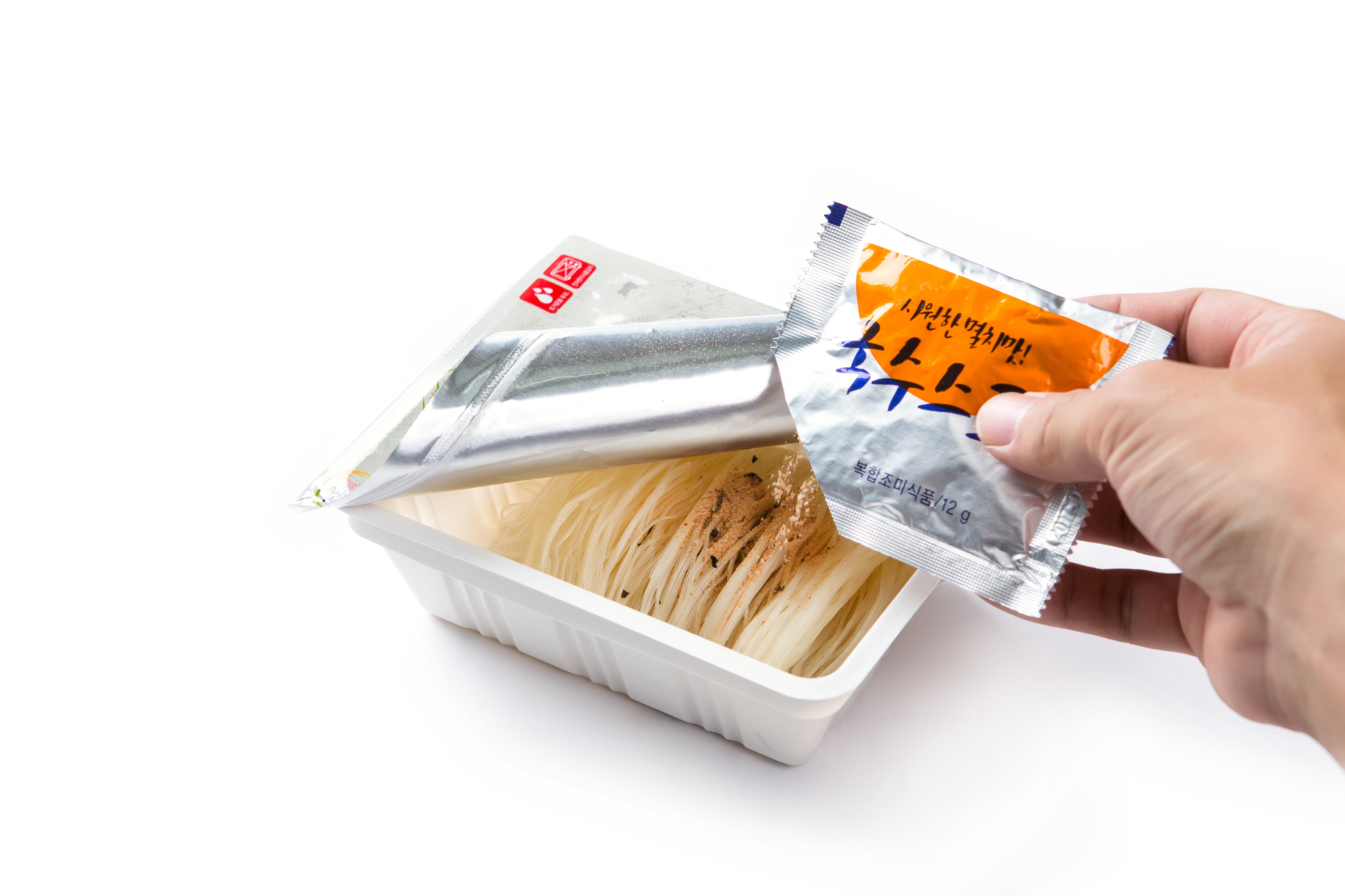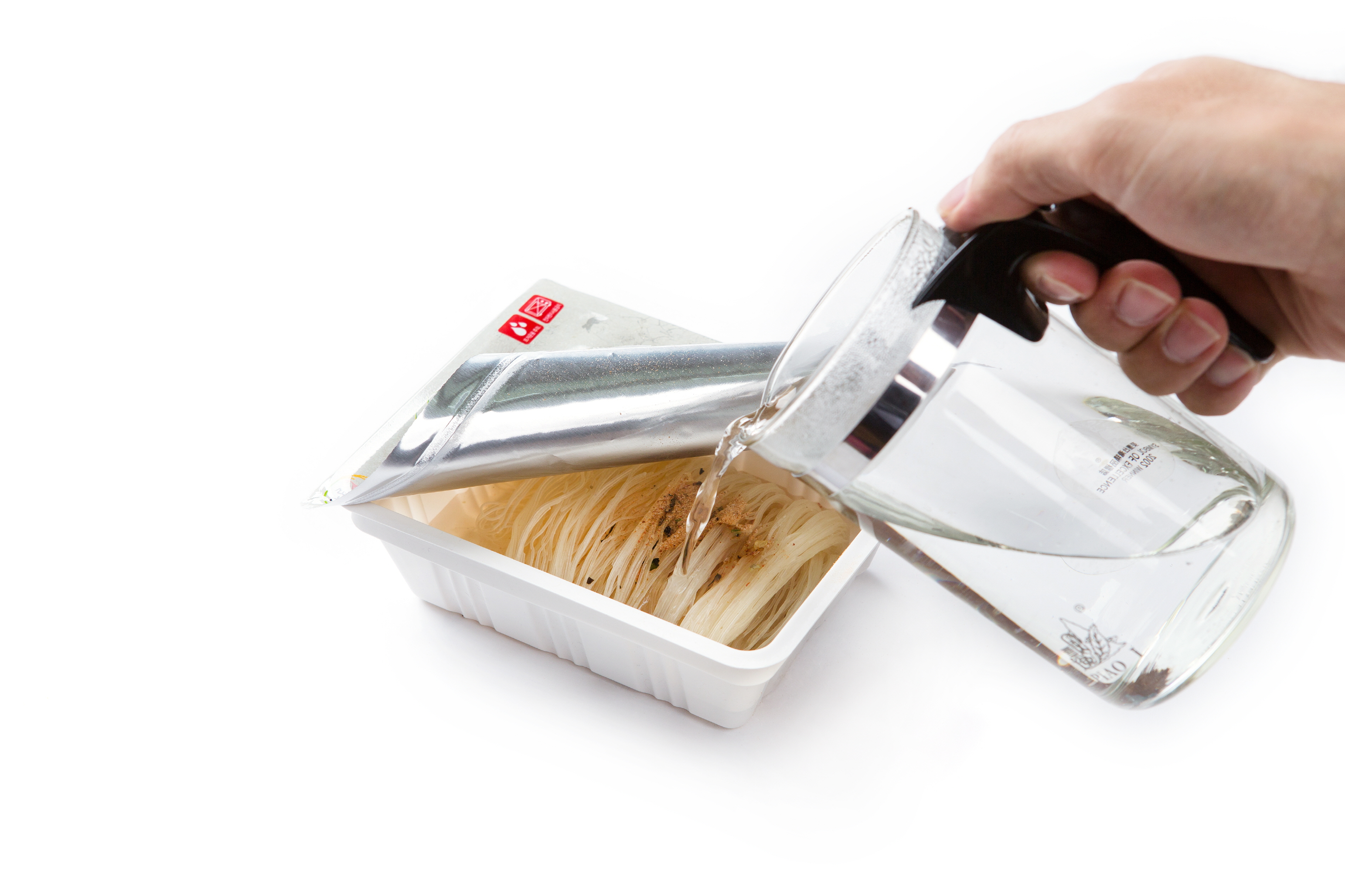 1) Tare open one-third of above packing paper and sprinkle the enclosed powder soup on the noodle.
2) Pour hot water(100'C into the container with considering the limit line enjoy your meal simplyafter waiting around 4 minutes.
* Please abjust the soup to suit your taste.