MGP_16078 (Alphabet)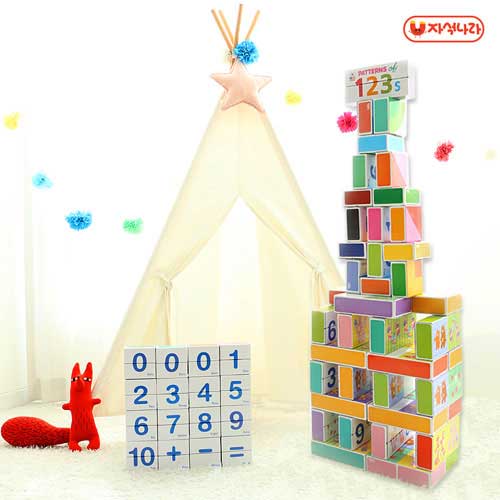 MGP_16079 (Numbers)
Description
Paper block series that increases our children's creativity and concentration!
As paper blocks, our products are light and safe,
ith low noise and a specially coated surface that prevents the products from being wet.
The paper blocks have a sturdy and solid structure that doesn't break easily even if a child steps on them. With the paper blocks, our children can increase their creativity and learning ability through diverse play, such as stacking blocks, domino game, completing animal puzzles, zig-zag train play, number calculation, finding patterns and more.
f you attach a noise pen, noise will come out of the products, which can maximize the playing and the learning effect.