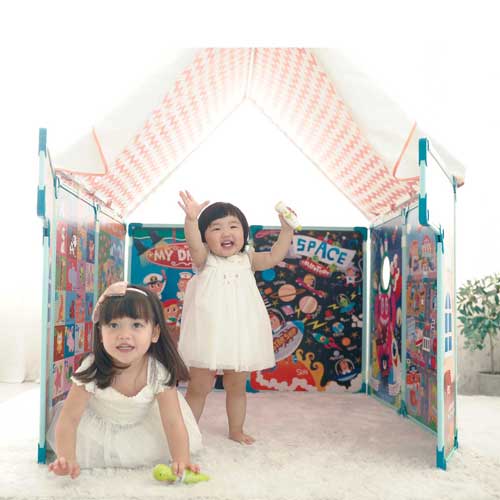 Description
Magnetic board + Playhouse + Tent
A playhouse that encompasses all of these functions!
On all sides of the playroom, there are magnetic functions of sticking magnetic products
and whiteboard functions of writing/erasing using a board pen.
All sides can be inputted with music through the noise pen to learn two languages-
orean and English. Each board contains diverse contents to be used for learning,
which increases our children's object perception ability.
Learning is also possible through listening and repeating a fun song where children can naturally learn not just simple words, but sentences as well.
n one side of the board there is a mirror,
which allows children to build their own image by looking at their reflection.
Through diverse games, children are able to increase their creativity in their own world.