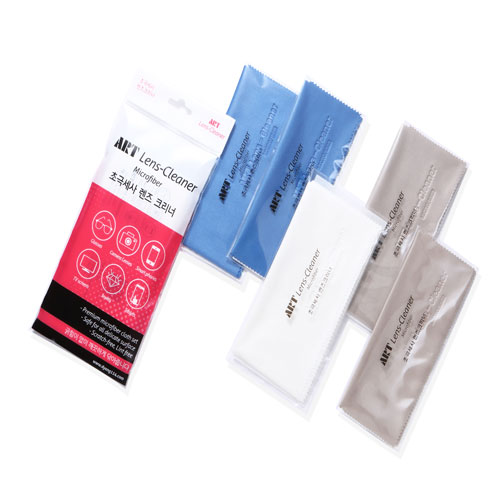 DISCRIPTION
This product uses micro-fiber premium fabric so that glasses, camera lenses, mobile phones, and monitors may be cleaned of dust and foreign substances without being scratched.
FEATURES
• Use : The smooth and high density micro-fiber material allows glasses, mobile phone screens, camera lenses, monitors, instruments, accessories, and CDs to be cleaned of foreign substances without any scratches.
SPECIFICATION
• Material :
Micro-fiber
(polyester 80% + nylon 20%)
• Product configuration :
S 180×150mm 2 pieces
M 210×200mm 2 pieces
L 300×300mm 1 piece 1SET
OTHERS
• Characteristic :
The characteristic of micro-fiber is that it is highly dense and without any gaps compared to the average fiber structure.
As a result, there is less propagation of bacteria, and it has a softer texture.
It has a lower level of contamination compared to average fiber, and can be easily washed.