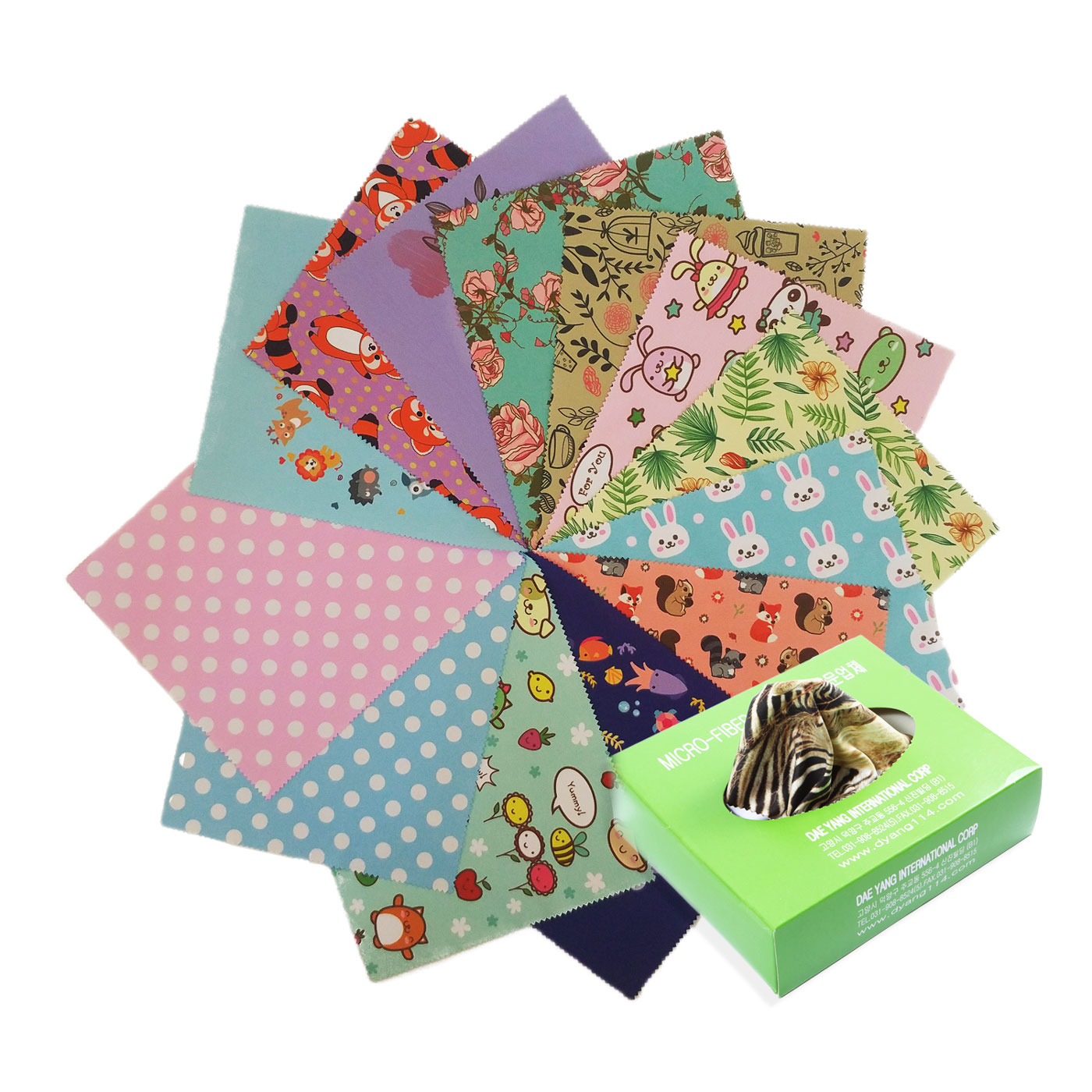 DISCRIPTION
This product uses micro-fiber premium fabric so that glasses, camera lenses, mobile phones, and monitors may be cleaned of dust and foreign substances without being scratched.
FEATURES
• Use : The smooth and high density micro-fiber material allows glasses, mobile phone screens, camera lenses, monitors, instruments, accessories, and CDs to be cleaned of foreign substances without any scratches.
• Material :
Micro-fiber
(polyester 70% + nylon 33%)
SPECIFICATION
• Product configuration : Choose size from S, M (option)
- S 180×150 100 pieces 1BOX
- M 210×200 100 pieces 1BOX
• Color options :
- animal friends, raccoon, bird couple, ocean friends, forest friends, sky rabbit, pink cutie, mint cutie, cup of coffee, green grass leaf, antique rose, rocket, pink bell, blue bell, golf ball, soldier 1, soldier 2, soldier 3
OTHERS
• Characteristic :
The characteristic of micro-fiber is that it is highly dense and without any gaps compared to the average fiber structure.
As a result, there is less propagation of bacteria, and it has a softer texture.
It has a lower level of contamination compared to average fiber, and can be easily washed.