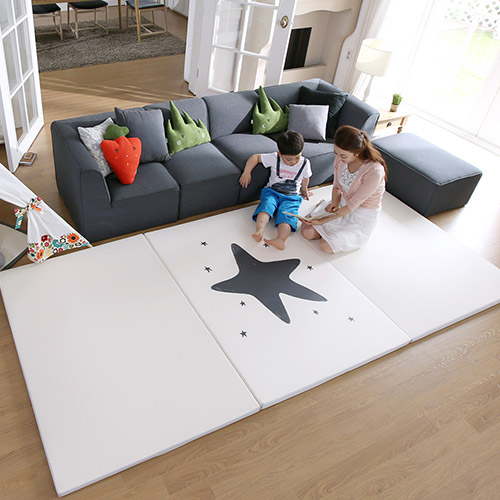 DISCRIPTION
Hello, I introduce you to Ggumbi's Super Super mat..
Make it safe for children to play with the North European design playroom mat.
Super high density foam uses twice the raw material than the general interior foam. It is a mat designed to minimize foam offs and increasedurability.
It is composed of three parts, can be folded according to space and use, and can be used on both sides. It is easy to manage since it is made of living waterproof fabric.
FEATURES
1. Super High Density Foam – Super Super Foam
SPECIFICATION
1. Size: 300x140x4cm