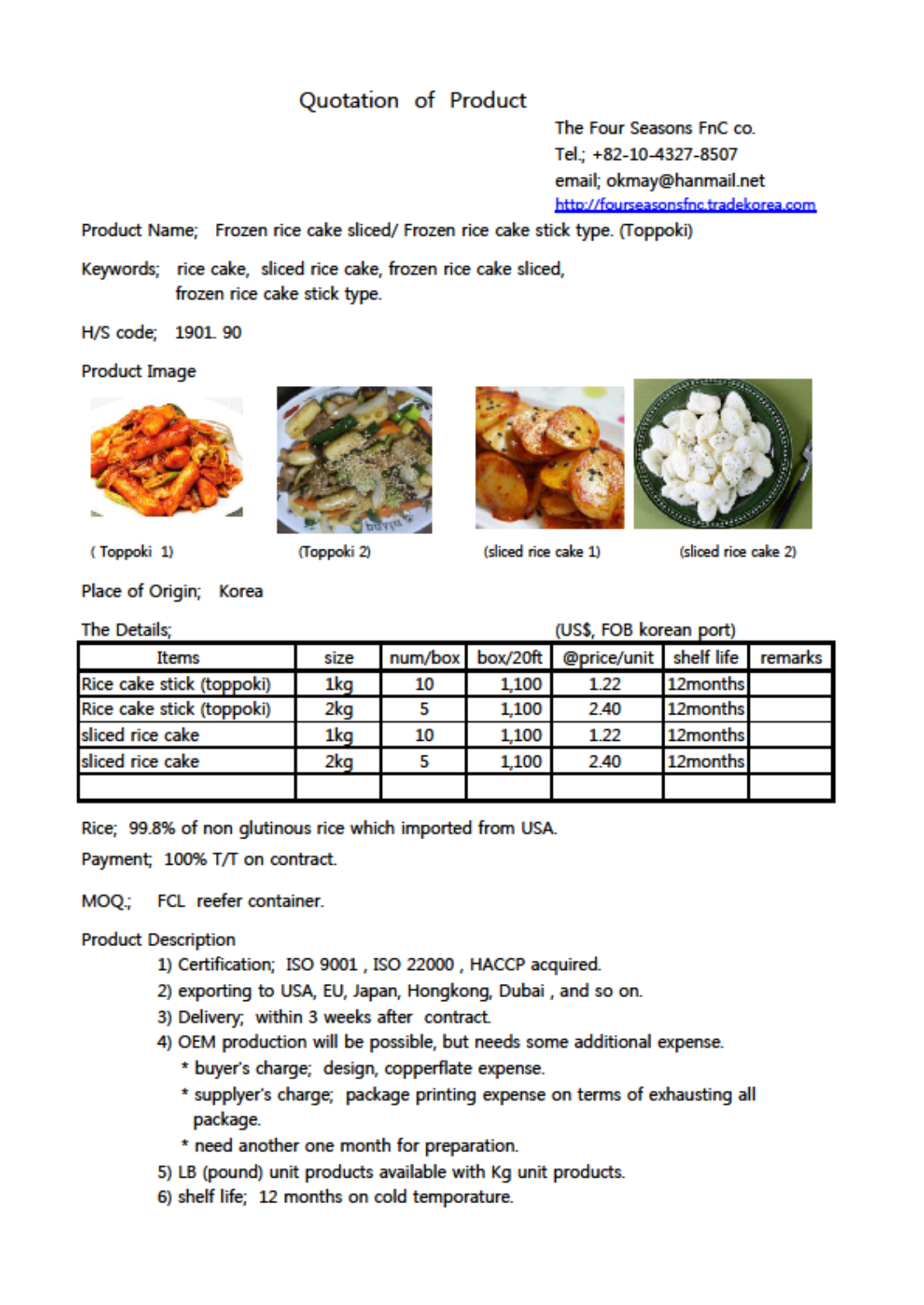 DISCRIPTION
GungJeonBang rice cake is exported all over the world after 20-year-old history and continuous quality managing efforts.
Sold every place in USA, China, Canada, South East Asia and so on, the price competitiveness thanks to massive production and quality control ability is globally strong and competitive. OEM products are also providable, however there has to be prior contract with a certain amount.
The company is working a role as exporting agency of GungJeonBang, a small & medium company.
As new product, diverse tteokbokki rice cake is being ready. We are expecting pleasurable comments of it as FAST FOODS.
FEATURES
As simple meal substitute, it is of ample nutritious ingredients.
It was developed as a snack for studying, working, and exercising.
SPECIFICATION
package; 1kg, 2kg, 1pound2 pounds
cup;undecided(being on ready)