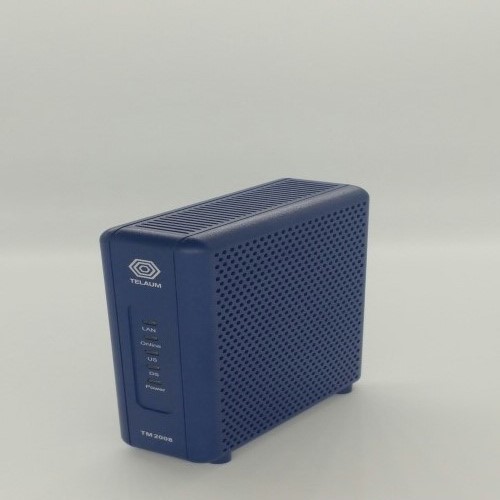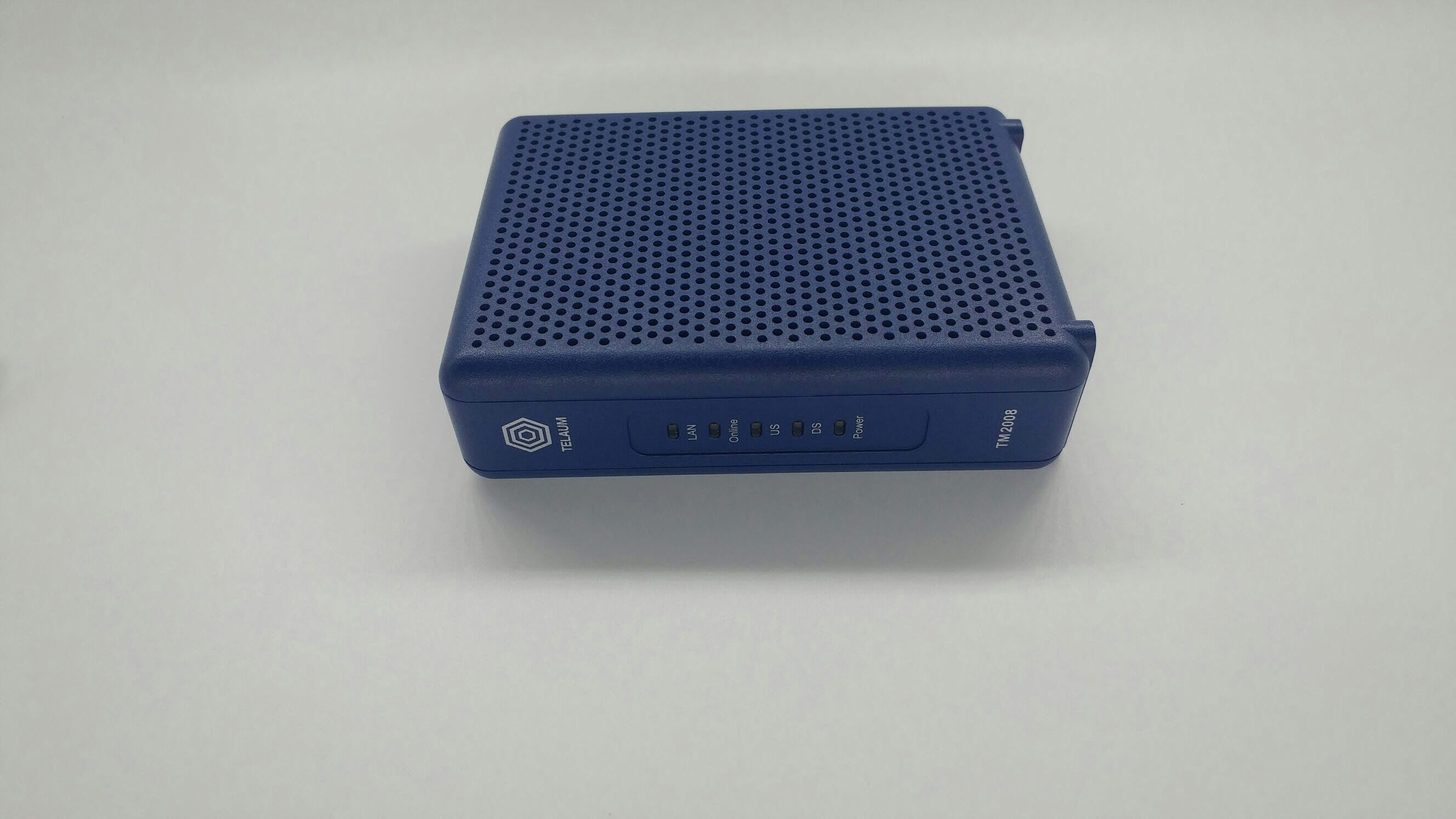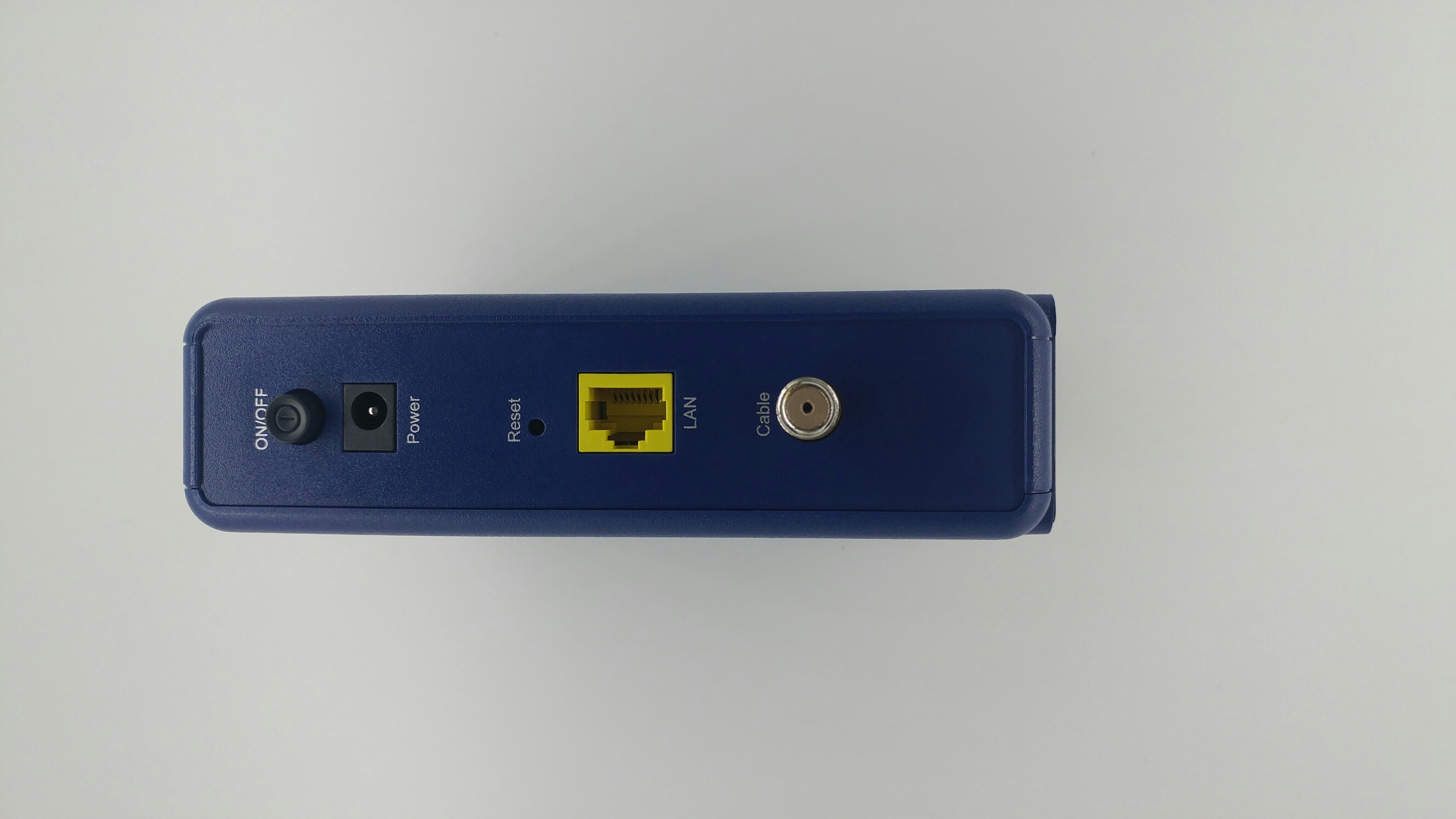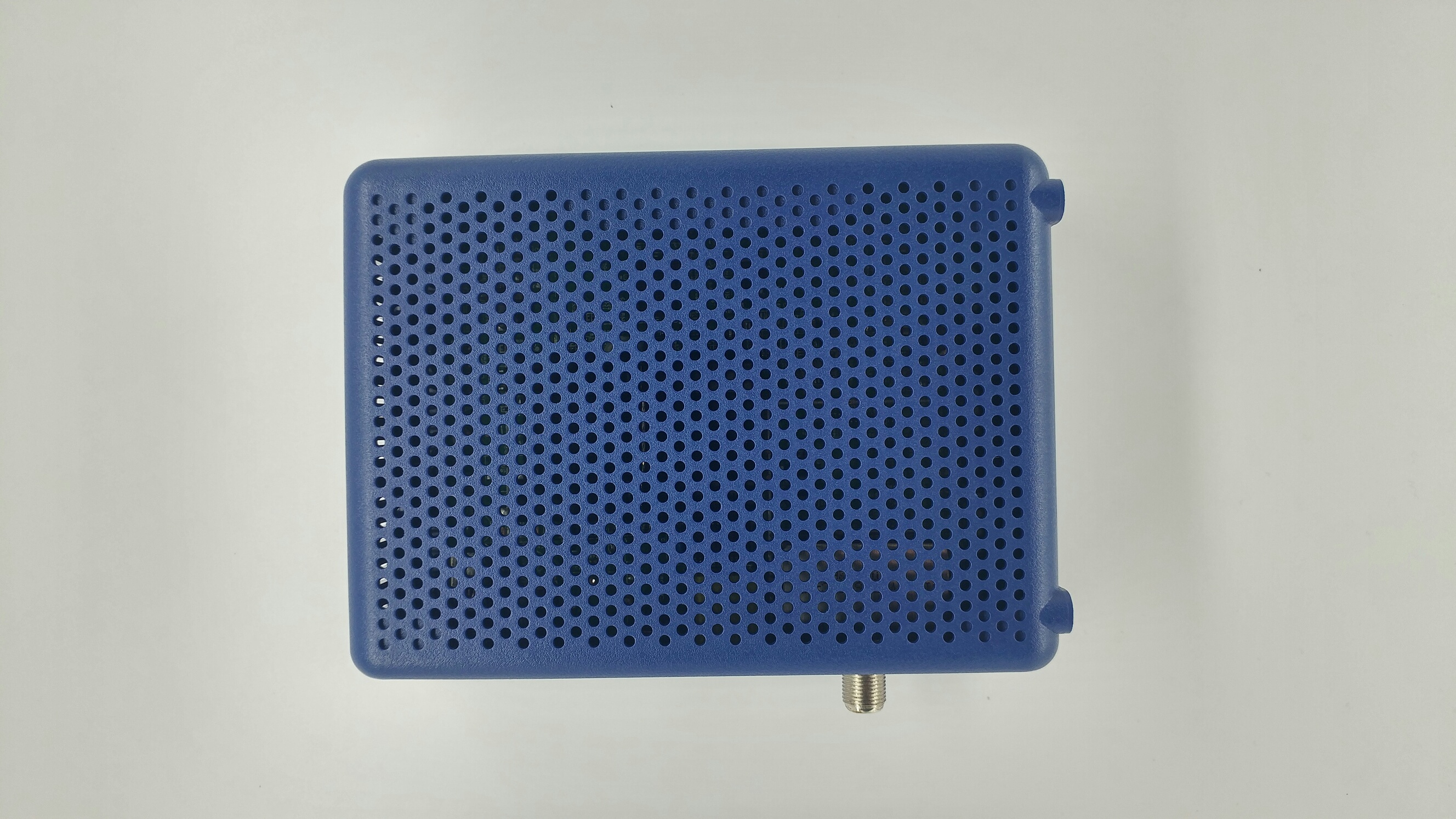 DISCRIPTION
It is a DOCSIS3.0 cable modem with the BCM3383D chip of Broadcom, supporting 8x4(downward 8 channels, upward 4 channels)channels, with one LAN port for gigabyte and compatible with DOCSIS1.0/1.1/2.0.
FEATURES
It provides the downward tuning function of full band, which not only supports quick synchronization of channels but also locates 8 downward channels anywhere in the spectrum.
Frequency scanning optimization algorithm minimizes frequency scanning time as well as the time to lock the frequency.
SPECIFICATION
• Size: 8x4(downward 8channels x upward 4channels), 1GE Port, channel (DS)bandwidth: 6/8Mhz, frequency range: 108~1002Mhz(upward), 5~65Mhz(downward)
• Component: Cable modem,LAN cable (1.5M), user manual,adapter