▼ [Product Dex-scription]
It contains the best children song of today's trend, 'Shark Family,' that children and parents sing along to.
We selected 10 of the most popular songs in the Pinkfong animal song series.
You can meet a variety of animal friends ranging from cute puppies and cats familiar to our children to cool crocodiles and tigers. You can meet popular songs in the English speaking world such as "Jungle boom boom,' 'Baby animals,' and 'Animal family' in Sound Book that you can enjoy singing with your parents with Pinkfong Animal Children Songs. When you open your picture book, you can meet about 30 animal friends who live in various places such as the zoo, jungle and the sea.
Contents
1. Shark family / 2. Animal sound / 3. Jungle boom boom / 4. In the sea / 5. Baby animals / 6. Animal family / 7. Animal imitation / 8. Who's tail is it / 9. Hibernation / 10. When you go to the zoo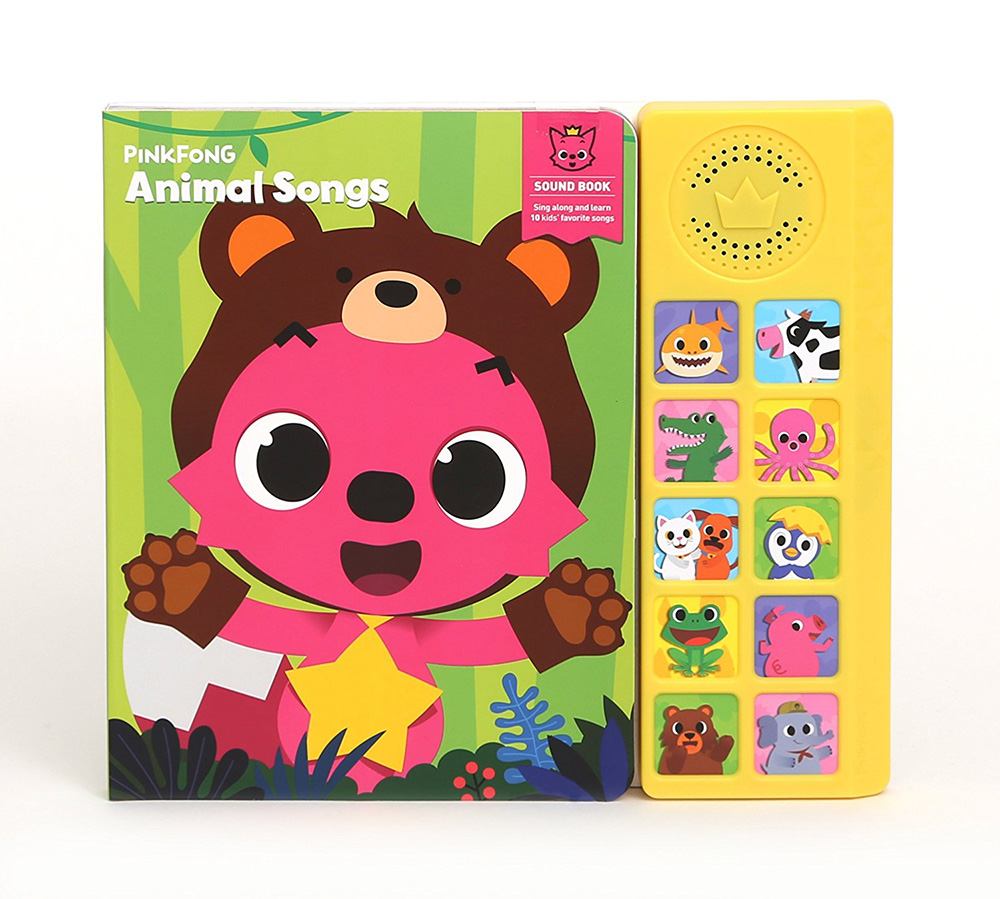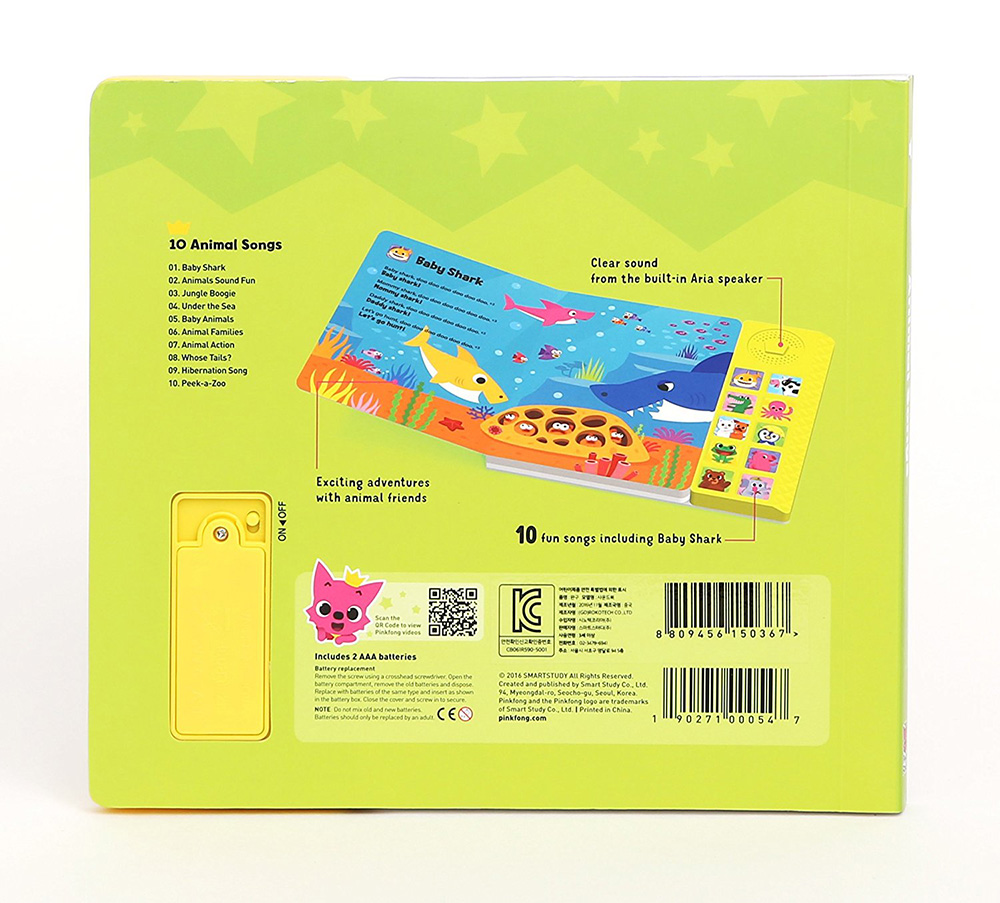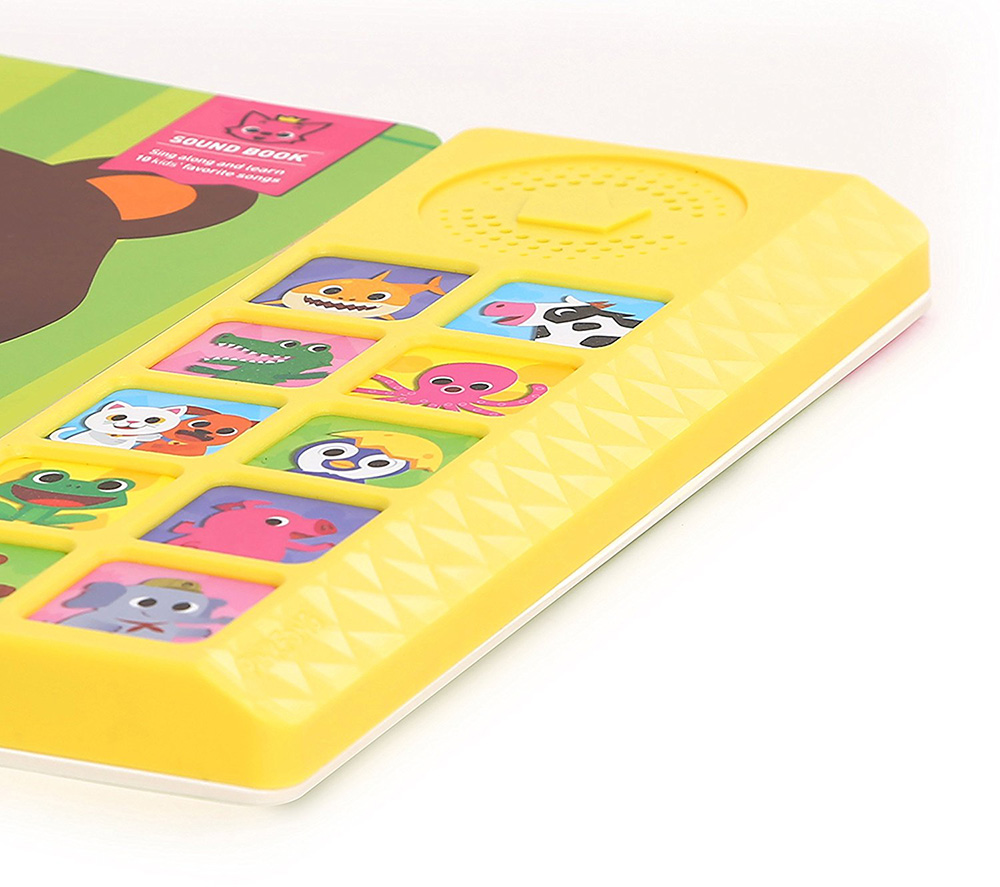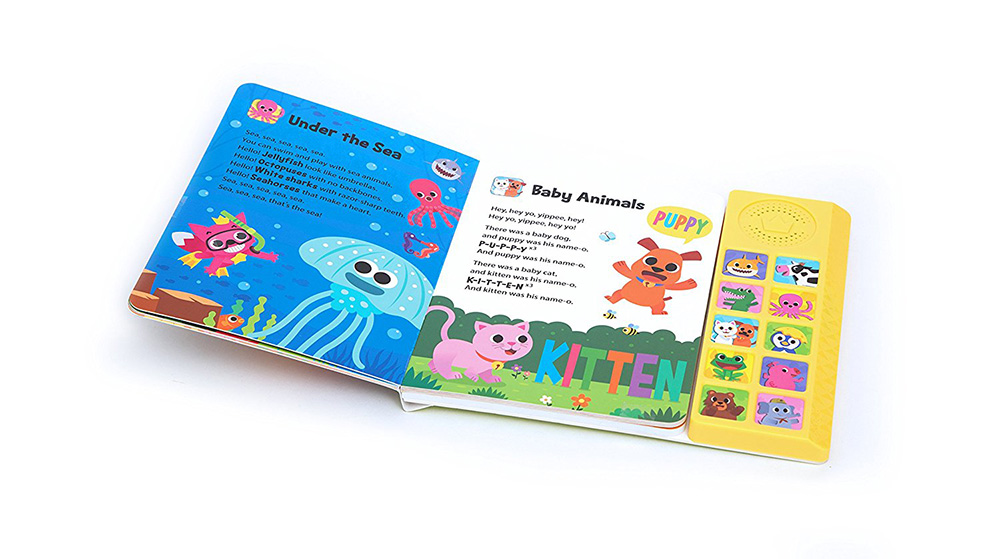 ▼ [Product Features]
Ten Pinkfong songs, rich content!
It contains exciting and fun Pinkfong songs all in one Sound Bok. Children basically love to sing along the song! The 10 buttons fully contain Pinkfong songs that children around the world enjoy and trust in listening to and is sung by professional dubbing artists and a choir. It is totally different from the products with only the number of buttons with effect or melody. It is a Pinkfong Sound Book with stable sound quality and moderate volume.
Pictures that embodies the lively video of Pinkfong, a richer illustration
It is the picture book of Pinkfong filled with the dynamic colors of Pinkfong that which children like. The new Pinkfong series contains more illustrations for each topic. It is a board book of luxurious matte coating material that isn't tiring to the eye.
▼ [Product Specification]
222x200, board book (150x200, body 16p) + sound bar (10 children song buttons)