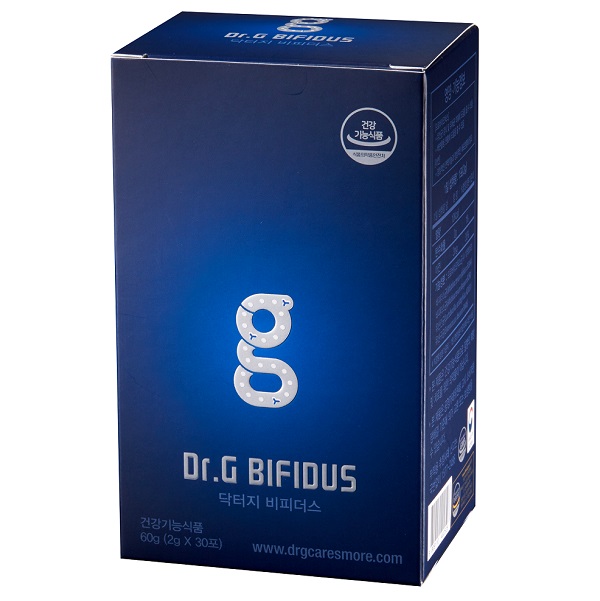 [DESCRIPTION]
The product is a bifidus nutrition and intestine-strengthening product developed for adults by the research team of Professor Geun-Eok Ji, an expert of lactic acid bacteria using the bifidobacteria(BGN4, BORI) and lactobacillus taken out from the intestine of Koreans.
[FEATURES]
1. Can help increase lactic acid bacteria and suppress harmful bacteria;
2. Can activate bowel movements.
[SPECIFICATION]
Measurement:
1) Nature and shape: Should have unique color and smell without strange taste or smell;
2) Number of probiotics: more than indicated quantity (1,000,000,000cfu/2g);
3) Colon bacillus group: negative.
Composition:
Bifidobacterium bifidum, Bifidobacterium longum, Lactobacillus acidophilus, Enterococcus faecium, Zinc, Other oligosaccharide, Galacto-oligosaccharide, Xylo-oligosaccharide, Vitamin C, Citron juice powder
[OTHERS]
How to eat:
Once a day, 1 pack each time. Eat after meal.
Precautions for eating:
1. Be careful of using hot water over 37° on the live lactic acid bacteria.
2. Diathetic people or a person who has allergy are prohibited to eat the product.
3. Be careful not to be cut by the sharp part of the edge of the packing.
Storage:
Avoid direct light and keep the product in a dry and cool place.
Distribution period:
18 months from manufacturing date