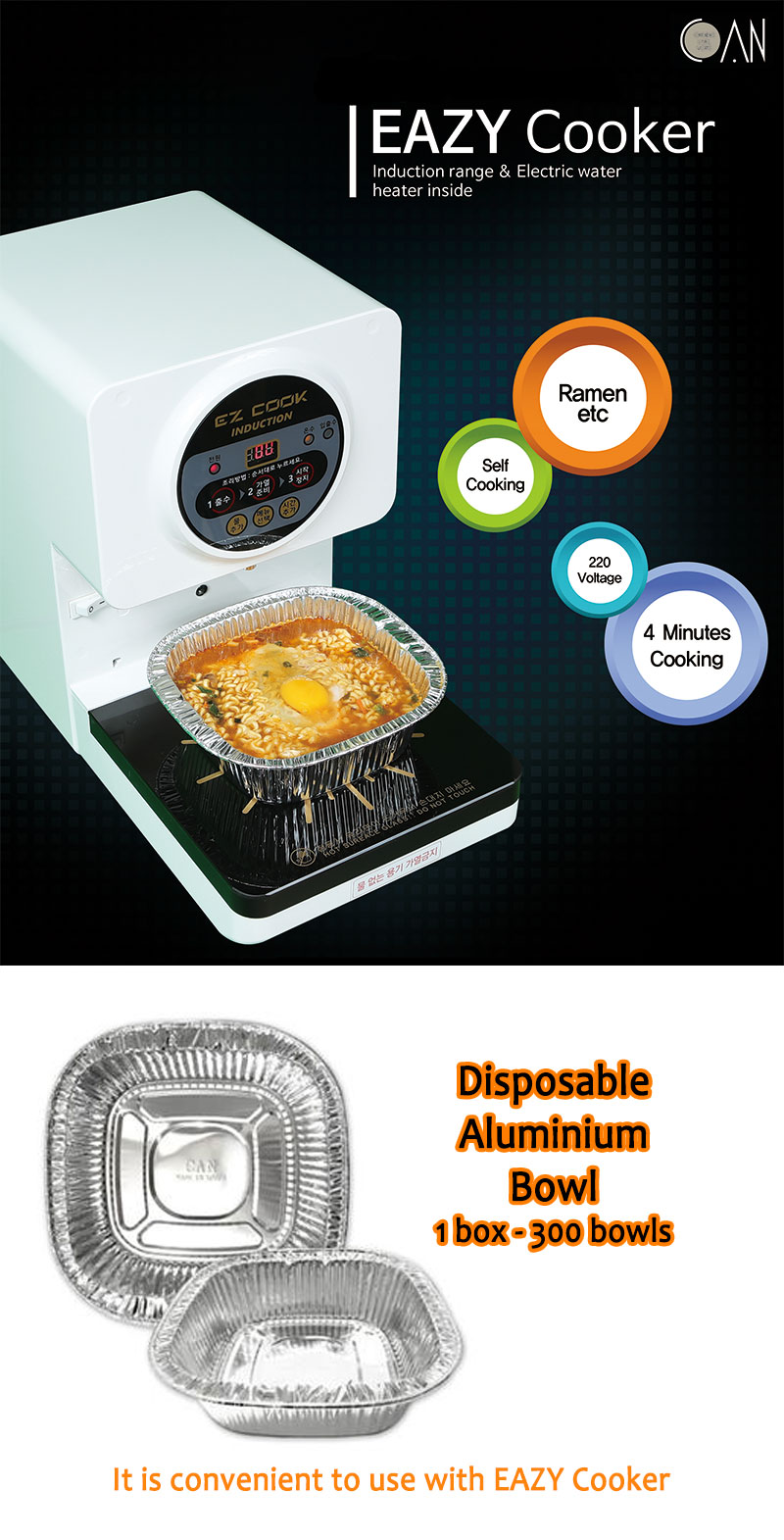 CAN EZ COOK Instant Food Cooker Aluminium Bowl
Automatic cooking machine for instant food such as ramen, tteokbokki, udon, instant noodle.
Functions
Pour hot water from the built-in electric water heater and cook it quickly and easily by heating the induction at the same time (the amount of water and the cooking time can be adjusted)
It is convenient to use with this bowl when you cook instant foods
How to use
(1) Put ramen and soup in a bowl and pla ce them on top of a cooking pot.
(2) Touch the 1-2-3 buttons in order.
(3) Add whatever toppings you want.
Eat deliciously after 4 minutes!
Specs
Manufacturers: CAN Co.
Country of manufacture: South Korea