BGT-0788 GLUE TAPE ROLLER
New type glue which substitute existing water glue and stick glue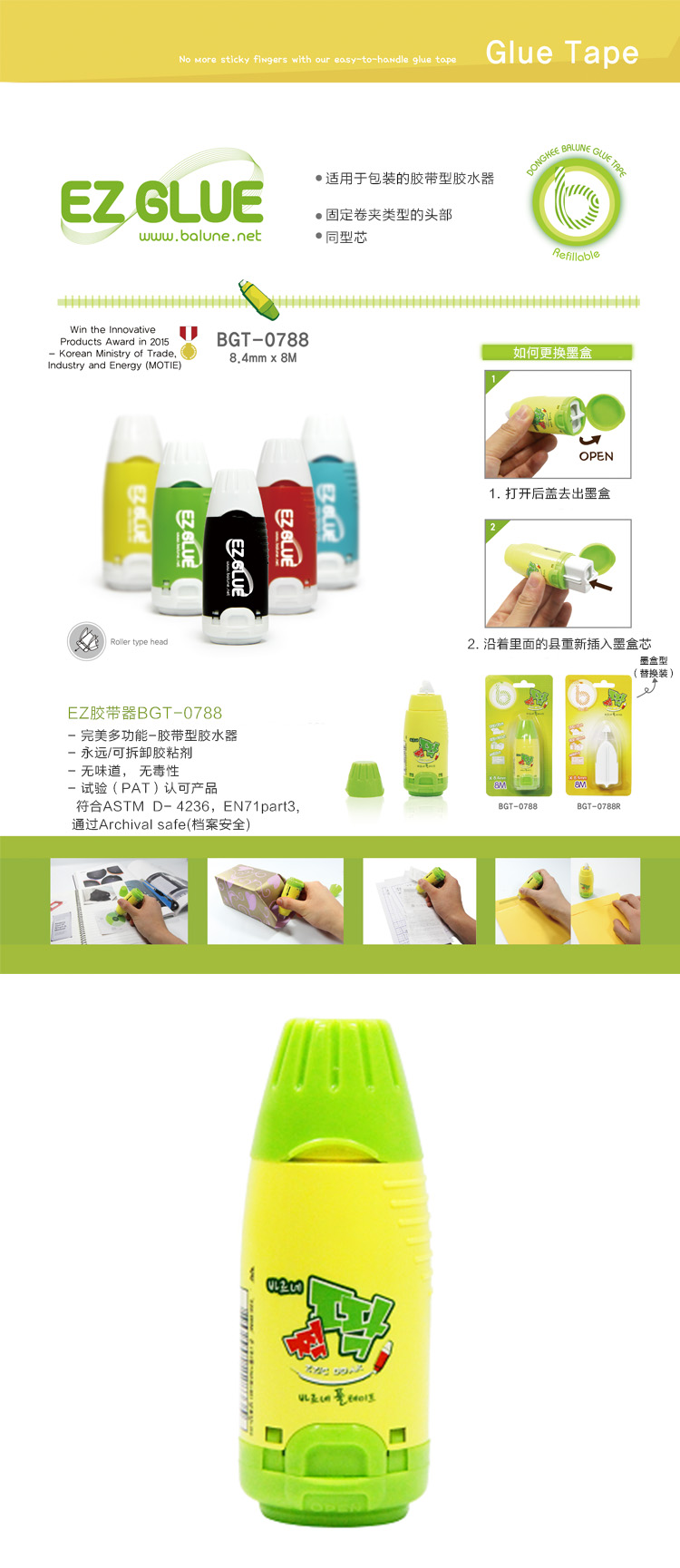 Solid glue is a solid stick that can be used conveniently by turning screws. Because solid glue is contained in a closed tube, it can be used without getting dirty hands, making it widely used in offices and schools. In Korea, it is a registered trademark of Amos, although the gluestick is used as a noun when selling under the brand name of Amos.
This type of glue became known to the world in 1969 when Henkel of Germany began producing under the brand Fritt.
Dongjibarne (CEO Yoo Kwang-ho), a global consumer goods manufacturing distribution company, won the Industry and Resources Minister Award at the new product competition held to mark the 31st Seoul International Literacy Exhibition.
The product that won this time is "knocked full tape" that moves the head of the full tape like a ballpoint pen by improving the existing method of detaching the cap. In particular, it greatly improved convenience and safety, and it maximized user convenience by employing cartridge-type refills that can be easily exchanged by anyone.