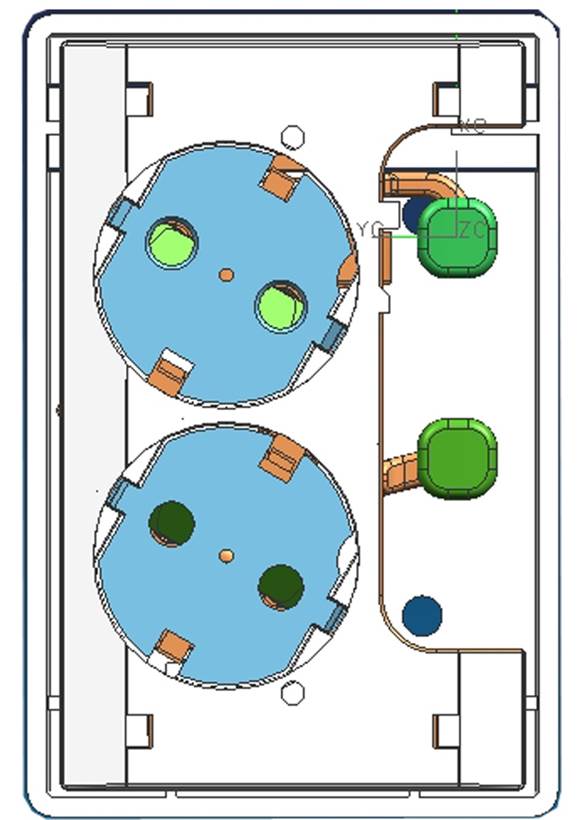 [ Product Introduction ]

New product developed in 2017
NEW outlet with detachable plug
Dual outlet usable with encased outlet and multi-tap
Can check power by turning up LED
Simple usage by pressing

[ Others ]

Applied for utility model
Application No.: 20-2017-0005364
The socket-outlets vary depending on voltage, frequency, shape, size, and connector type. Different types of types used in each country are used according to national standards, from type A to type M, and from type IEC60906-1. The design of the socket-outlets has different designs according to each specification, so only compatible plugs can be attached, and the position or angle of the plug pins are also different, so they are only joined to compatible receptacles. Different specifications are mechanically compatible with socket-outlets using adapters.

Two-pinned plugs and outlets were developed and patented by Harvey Hubbell of the United States in 1904. In addition to two pins, three pins are also used today, with one of the three contact pins in a three-pin socket-outlet responsible for grounding to protect the insulating defect of the connected device. There are a number of voltage and frequency standards used worldwide, the first using plug-type A and B as the North American standard and 120V/60Hz as the reference. The second European standard uses plug-type C through M, with a reference of 220-240 V/50 Hz In addition to the two other standards, various specifications of 50 Hz or 60 Hz are used.