1. Design Differentiation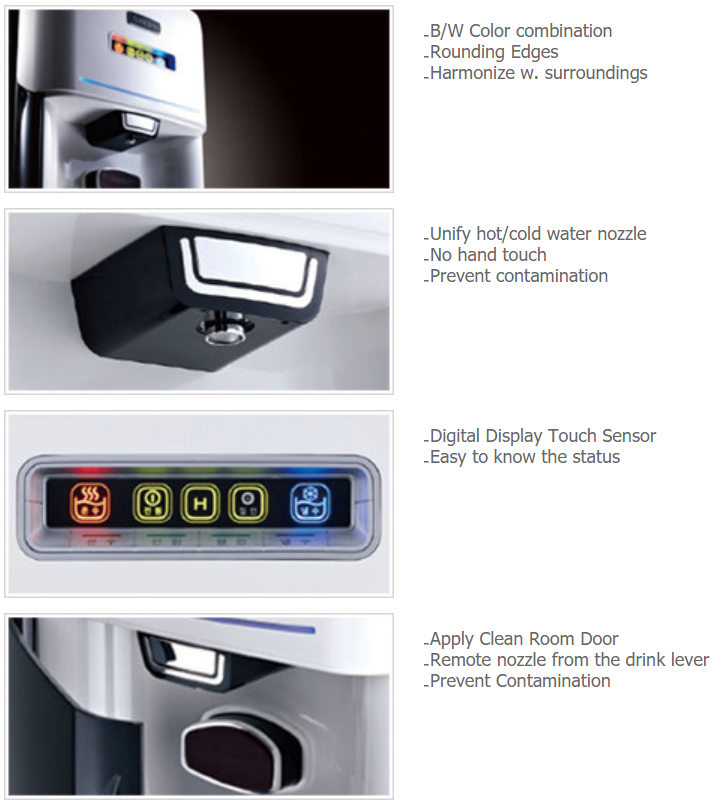 2. Energy Saving & User Interface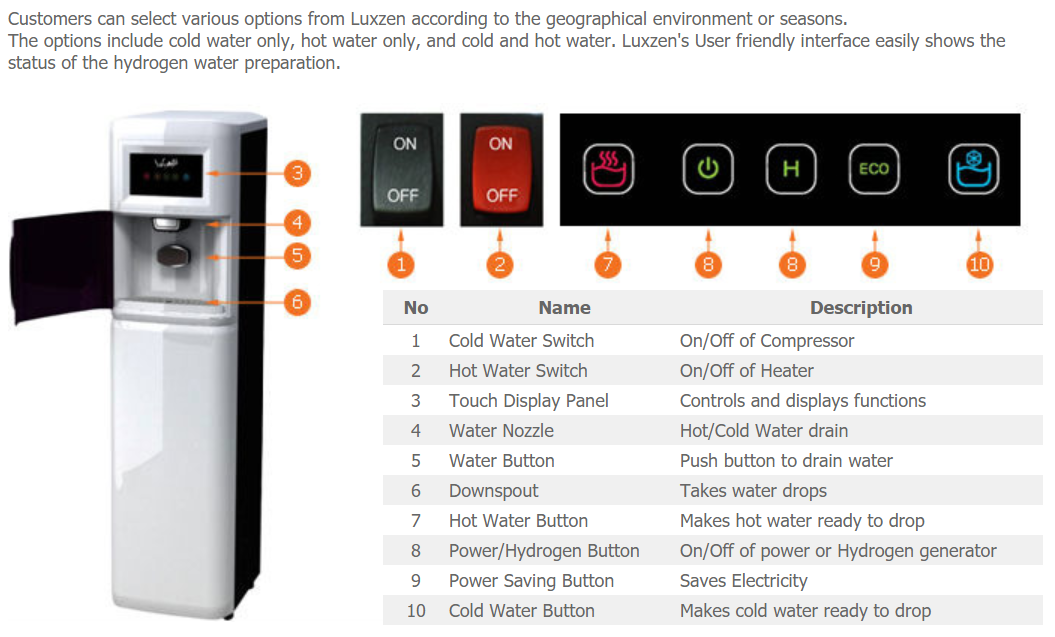 3. Luxzen, Benefits
1. Highly Dissolved Hydrogen Water
Generate the world's highest dissolved level of hydrogen water with 1.99ppm(max) both in cold and hot water. Experience the strongest antioxidant in the world.
2. Direct Connection to Tap Water
Drink unlimited amount of freshly made cold/hot hydrogen water.
3. Healthy Neutral Water
Hydrogen water at pH 7.8 is similar to blood pH of 7.4, hence no stress on the body but only the healthy benefits.
4. Easily Absorbing Water
Size of cluster is 50Hz and its miniscule size helps fater absorption into the body.
5. Circulation System (Patent Registered)
Every 15 minutes, water in the tank is circulated to keep the freshness of water. Moreover, periodic addition of hydrogen keeps the highly dissolved hydrogen in the water.
6. 4-Step R0 Filtration System
This is a filtration technology to pressure and separate water into clean water and impurities. 4-step filtration systems and removal of various micro impurities as small as 0.0001 provide clean and fresh water.